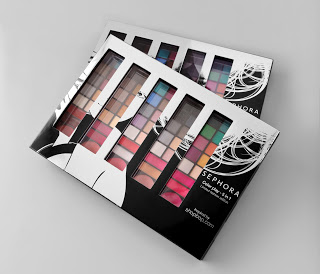 Shopbop.com, a site with which my Visa and I are just a bit too famil, has launched a SEPHORA COLLECTION Palette Color Play 5 in 1 limited-edition palette inspired by Shopbop's forthcoming "Faces of Fashion" editorial look book.
The 5 in 1 limited fashion edition color palette is currently available on Sephora.com and will hit Sephora stores on December 28. Shopbop's accompanying 'Faces of Fashion' look book will launch on Shopbop.com today as well.
The set looks fun and colorful yet infinitely useful, n'est-ce pas? Looks like a great gift for any gal's makeup collection.
Like this post? Don't miss another one! Subscribe via my RSS feed.