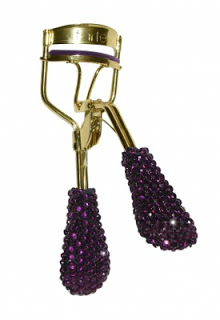 Sometimes a gal needs to buy a beauty gift for her damn self–like after spending 5.5 hours to travel from Philadelphia to New York City, which should take no more than 2 hours door to door via (Sh)Amtrak. My wonderful Twitter followers, by the by, (are you following me at @glambr?) were so supportive–without them, I surely would have lost my mind.
So my gift from me to me for enduring both the holidays and Snowpocalypse 2010 is this super-luxe limited-edition picture perfect eyelash curler from tarte. It's only $15 (!) and jazzes up my makeup bag by 62% (I measured).
It's beyooo, is it not? What's your holiday gift from you to you?
Like this post? Don't miss another one! Subscribe via my RSS feed.