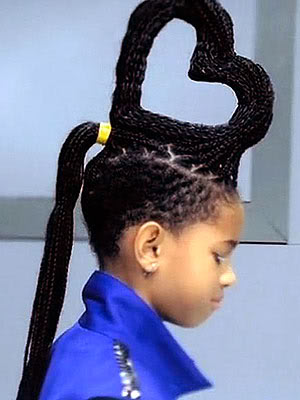 If VH1's Best Week Ever were still on TV (and why the eff isn't it?) surely they'd agree the title would go mini-phenom Willow Smith for her "Whip My Hair" video. I love that her hair is the whole story's protagonist. Don't you?
Celebrity hairdresser and recent award winning hairstylist from IT&LY HAIRFASHION Marcia Hamilton created the  multiple hair looks for the new tween pop star's musical moment. Read more on how to get the look!

The song titled, "Whip My Hair" gave Marcia the artistic edge to have hair transform into the main focus of the video. By creating ultra-long braids that were then dipped in paint, Willow's song title instantly came to life, allowing her hair to become her very own brush to add zest. While creating these braids, Marcia applied White Sands Orchids Oil throughout Willow's hair to add shine and ease braiding.
To create the "Heart Hawk" structure in the beginning of the video, Marcia wrapped the braids around a pre-made wire shaped heart and secured with lots of glue. To finish, she sprayed this funky one of a kind design with IT&LY HAIRFASHION'S Purity Design Pure Definition Hairspray.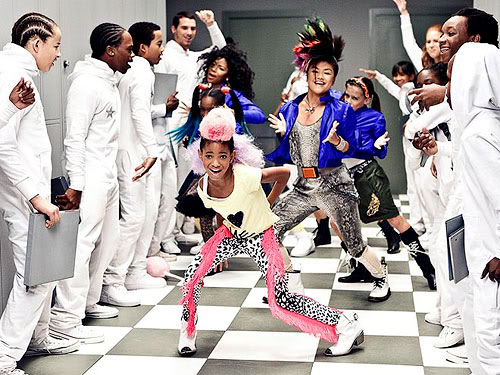 For the faux-hawk variation, Marcia hand colored clip in hair extensions with bright colors using IT&LY's Colorly Xtreme Colors. This is a quick and easy way to add rock star flair to any hairstyle without it being permanent.
Willow's next look was the "Cotton Candy D
ream" hand colored lightly with pinks and greens. To hold these poofs in place, Marcia added hues of pastel colors using IT&LY HAIRFASHIONS Colorly Xtreme and Colorly Hair Color to the pieces, then holding the shapes in place with White Sand's Stuck Up Mega Hold  Hairspray.
Like this post? Don't miss another one!
Subscribe
via my RSS feed.