This week, Official Mascara Correspondent Ashleigh Ciucci spills the deets on Sephora Lash Plumper Mascara ($12). In her words: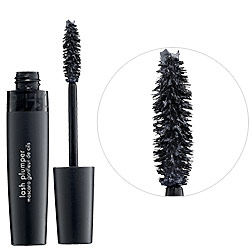 Let's start off by talking about my current favorite mascara brush shape: The small football. The small football brush allows for maximum product application by it's rounder middle and definition with it's tapered end. This Sephora mascara has just this brush style.
The formula itself doesn't do anything amazing: First coat will be dense at the roots with wispy ends, with the second coat not really doing much.  (I applied three coats just to have a little extra va-va-voom.)
 During my afternoon touch-up, i got a little more root thickness, but not much length boost.
 Despite the fact that it has my favorite brush shape (and washes off with soap and water), I wouldn't buy this baby.
Have you tried this mascara? What did you think?
Like this post? Don't miss another one! Subscribe via my RSS feed.