In this installment of Official Mascara Correspondent, Ashleigh tests out Physicians Formula Lash Contortionist Mascara. Here, the verdict, in her own words.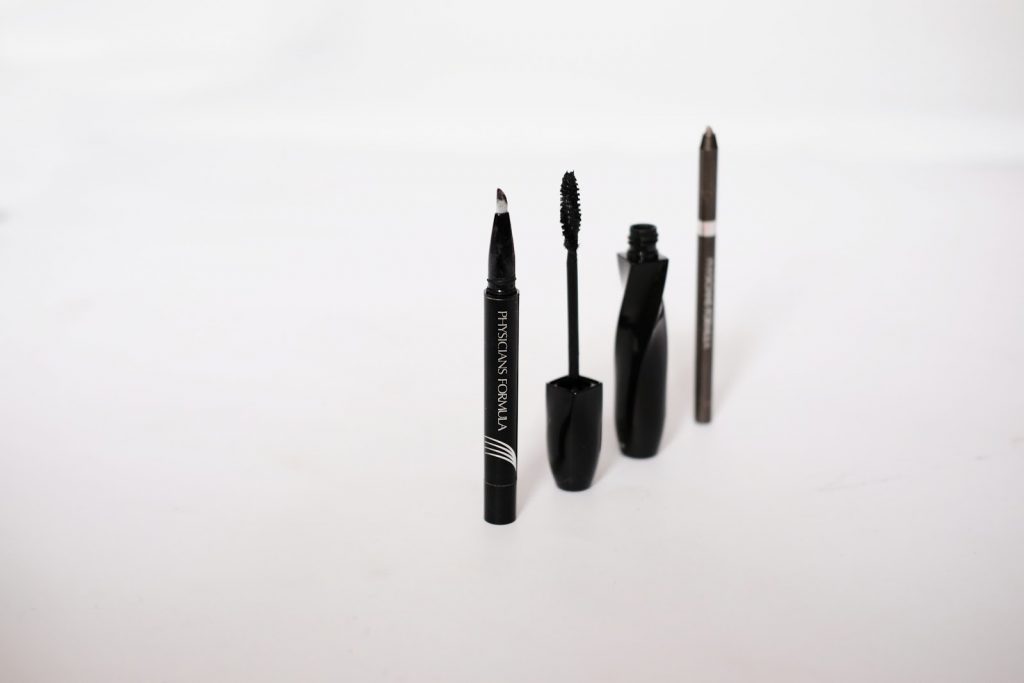 Packaging: A
The name of the mascara lends to the shape of the tube: this shiny black tube twists and spirals in the middle. The handle is square where you hold it which is ergonomically sound.
Brush: A
This appears to be a classic football shape with short firm bristles but it has a twisty sprial to it like the tube. The wells of the spiral hold a ton of product.
Formula: C
The product grips really easily to the lashes and while this is a good thing, it actually leads to clumping at the roots. The brush allowed me to work the product evenly but I had to be careful because the clumping happens quite often.
Play-Time: C
Related to the formula, the play-time would hit under a minute.  You need to work quickly before it dries+clumps too much.
Overall Effect: B
Even though it took a little work, I have some nice clumping happening which leads to dense roots. Shockingly the tips were tapered and soft.
Touch-ups: A
My lashes were still soft pre-happy hour and despite the shaky formula quality, I was able to get a false-lash effect with a little root boost.  And the tips still stayed soft!
Removal: A
No eye makeup remover needed here, just soap and water.
FINAL GRADE:B
While the application takes a little work, the look is above average.  Not a groundbreaking mascara to write home about but it's an affordable everyday option.
—Ashleigh Ciucci