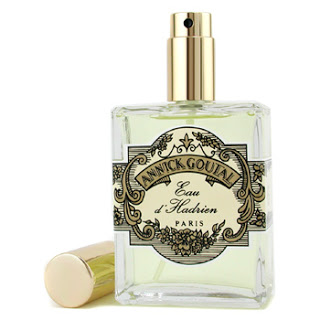 The What's On Your Vanity Series showcases a single beauty item a beauty insider loves because it's effective, but also he/she feels he/she must keep out on top of his/her vanity because the gorgeous packaging must be displayed.
I met the superhuman talent that is Mario Dedivanovic at a party last year to celebrate Kim Kardashian's entree into beauty writing as OK's contributing beauty editor. As a celebrity makeup artist, Mario works a lot with the Kardashians and sculpts–it has to be said–the best cheek in the biz. He's even made cameos on Keeping Up With The Kardashians and is the mastermind behind Khloe Kardashian's beautiful wedding makeup. I've asked Mario what's in his makeup case before, but I was dying to know What's On His Vanity. In Mario's words:
This is actually so hard for me to answer because I'm OBSESSED with fragrance and beauty products –always have been.  I've been collecting fragrances since I was 17.  My love for them started when I worked as a fragrance consultant at Sephora.  I usually pair a few together on my bathroom counter and bedroom dressers.  I also change them all the time and replace them in pairs of skin care and fragrance. 
But if I had to chose one favorite it would be the beautiful Eau d'Hadrien Absolu, by Annick Goutal. The packaging is simple and square with a gold top.  It has both an antique and modern look to it.  Its colors are monochromatic–warm golden and creamy tones.  The scent itself is citrusy, clean and expensive. 
No matter where I place the bottle, alone or amongst other products, she stands out always. She's beautiful.
Aww, Mario! I love that you gave your bottle a gender. I do the same with some of my heat tools 🙂

Like this post? Don't miss another one!
Subscribe
via my RSS feed.