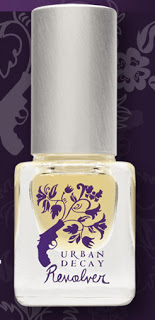 Exciting news from Urban Decay! The brand is launching a new limited edition fragrance oil called Revolver. It's available exclusively on their website (http://www.urbandecay.com/) while supplies last, starting April 27.
It's a great travel-size scent that's portable for throwing in your purse and fresheng up post-work, on the go. And the packaging manages to make guns look sweet and appealing.
No easy feat. Want!
Like this post? Don't miss another one!
Subscribe
via my RSS feed.