Of all the facets of the beauty industry, fragrance intimidates me the most. First, I don't like 80% of the fragrances I try. If a perfume makes it into BBJ, you'd best believe it's a keeper. Second, writing about scents is like writing about wine. It requires passion, Charles Dickens levels of description and, most of all, extensive expertise. So, unless I am truly committed to the cause–and have researched my findings to death–I don't broach the subject. I had to wait until I had a fragrance story about which I felt I HAD to discuss. And I found it: Wanton winter scents are of mage importance. After all, it's easy to feel sexy in the summer, when you're rocking slinky sundresses and strappy sandals. Wrapped up in lengthy cashmere sweaters and cableknit tights, well, it takes a little something extra to get you in touch with your inner Sophia Loren. Here's my list of carefully curated winter must-haves. To categorize the levels of sexiness appropriately, obv, I turned to the selected works of Right Said Fred.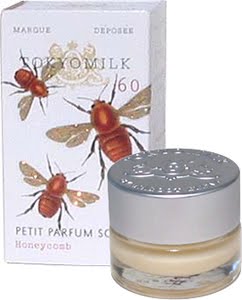 Too Sexy For My Love: Tokyomilk Solid Scent in Honeycomb ($18)
Light and fresh, but with a surreptitiously racy undercurrent. Like, an "Are you wearing perfume?" perfume. This brand is swiftly rising to the top of my favorite scent collections. It smells nothing like you'd think, surprisingly. Tokyomilk has a tendency to utterly defy your expectations with its names. Names are pedestrian, in the world of Tokyomilk. Honeycomb imparts a subtle kiss of peach, plum and nectarine.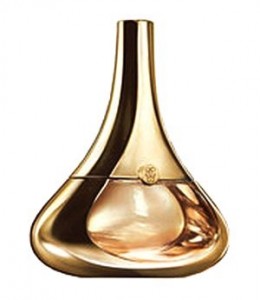 Too Sexy For My Shirt: Guerlain Idylle ($75)
This is a renegade Guerlain scent. Devotees of the brand's epic perfumes will notice that the Guerlinade, which used to appear in every Guerlain offering, is missing from Idylle's composition. Swiss perfumer Thierry Wasser took detoured from the proprietary blend of the six scents of jasmine, bergamot, tonka bean, vanilla, iris and rose. He chose to highlight a portion of Guerlain's scent history by only including rose. The scent and and its devastatingly chic bottle embody the notion of the Ideal Love–be it lasting or ephemeral.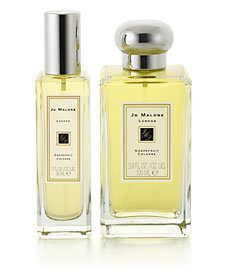 Too Sexy For Your Party (No Way I'm Disco Dancing.): Jo Malone Wild Fig & Cassis ($55)
When I rock this one, I inevitably get strangers coming up to me asking, "What are we WEARING?" And PS, I never met a fig scent I didn't like, but normally I keep it for summer. The added cassis gives this scent incarnation gravitas, a complicated fragrance more appropriate for cold weather. Rock a splash and instantly add a Mediterranean vibe to your day. It makes me want to start talking with my hands, fix myself a a Greek salad and start showing up late to social engagements.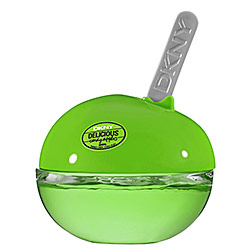 Too Sexy For My Car: DKNY Delicious Candy Apples Sweet Caramel ($55)
Perf for me, as I am a gal with 5'5″ with green eyes, smile like the sunrise. Too many song refs in one post? 'Scuse me. I like this one for fall as well, but even more for chilly days when I need a sweet treat–but my tush doesn't. The creamy yet crisp combo will turn heads.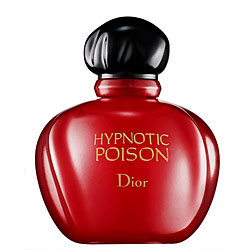 Too Sexy For My Cat: Dior Hypnotic Poison ($66)
A college era standby I've recently "re-released." To my delight, it wields the same power of attraction it did in my glory days as a sassy coed. There are some scents which elicit no male response. I still wear these, because obv, they appeal to me, and I'm the wearer. They're like the Marni of perfumes. You know how men HATE any and all Marni designs? However, rock HP and men will paw at you as if they are Link and you hold the key to the Legend of Zelda. This scent absolutely must only be worn in icy climes. HP and I began our love affair in blustery Boston and I actually thought the frigid winters of New York weren't quite COLD enough for this spicy, toasty blend of vanilla, bitter almond, caraway spice and cinnamon. This season proved me wrong.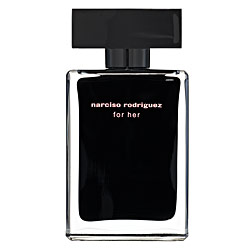 Too Sexy For This Song/Blog Post: Narciso Rodriguez For Her
I accosted Glamour editor Tracey Lomrantz when reporting on Glamour's Women of the Year red carpet to find out what smoldering scent in which she was swathed. Love, love, love. It manages to be the sexiest of the sexy list. I envision that Cleopatra would wear a scent similar to this. With Egyptian musk at its core, it's warm, silky and sensuous.
What are your favorite winter scents? Dish in the comments.
Like this post? Don't miss another one!
Subscribe
via my RSS feed.