A few weeks ago, I broke the news that one of my longtime fave beauty brands, Prescriptives, will be exiting stage left come January 2010. To fully encapsulate my feelings, I must quote the sage words of Roxette: It Must Have Been Love, But It's Over Now.
This January (on what will OBVIOUSLY be a hard winter's day), I'll feel very Vivienne in the car on her way from Edward's in Pretty Woman. I mean, can you think of a pop culture scene more apropos? So in the meantime, during the couple of months you and Prescriptives still have together, I suggest you pick up the following fave items of mine.
Prescriptives Vibrant-C
I wrote about the lotion version (the cream is also fabulous) in my no makeup makeup post a while back. Click here to check it out. Prescriptives Vibrant-C yields the most subtle glowy sheen. Luckily, I have a stunt double for you: I was recently at a party for Harper's Bazaar's new book Harper's Bazaar Fabulous at Every Age, where I saw the fabulous Tara, publicist extraordinare for Estee Lauder who reminded me that Estee Lauder Spotlight Skin Tone Perfector yields the exact same effect (though minus the gorge citrusy scent. Can't win 'em all, but this one comes close!)
Prescriptives Groom Stick Brow Pencil
Oh, I do love me the Groom Stick. It never needs sharpening and Clove is a perf match for my weirdly-hued brows. Click here to read my review of it. A good stunt double for Groom Stick? Anastasia Perfect Brow Pencil (my color is Ash Blonde).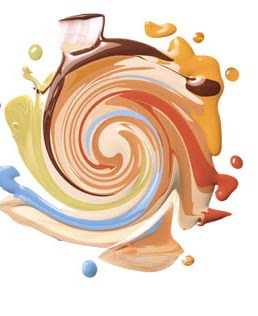 Prescriptives Custom Blend Concealer
What, you want to rely on concealer for the masses? Get out. Alas dolls–there is no stunt double for this one. Buy a strange amount before January! Don't wait till "the time had run out."
Like this post? Don't miss another one!
Subscribe
via my RSS feed.