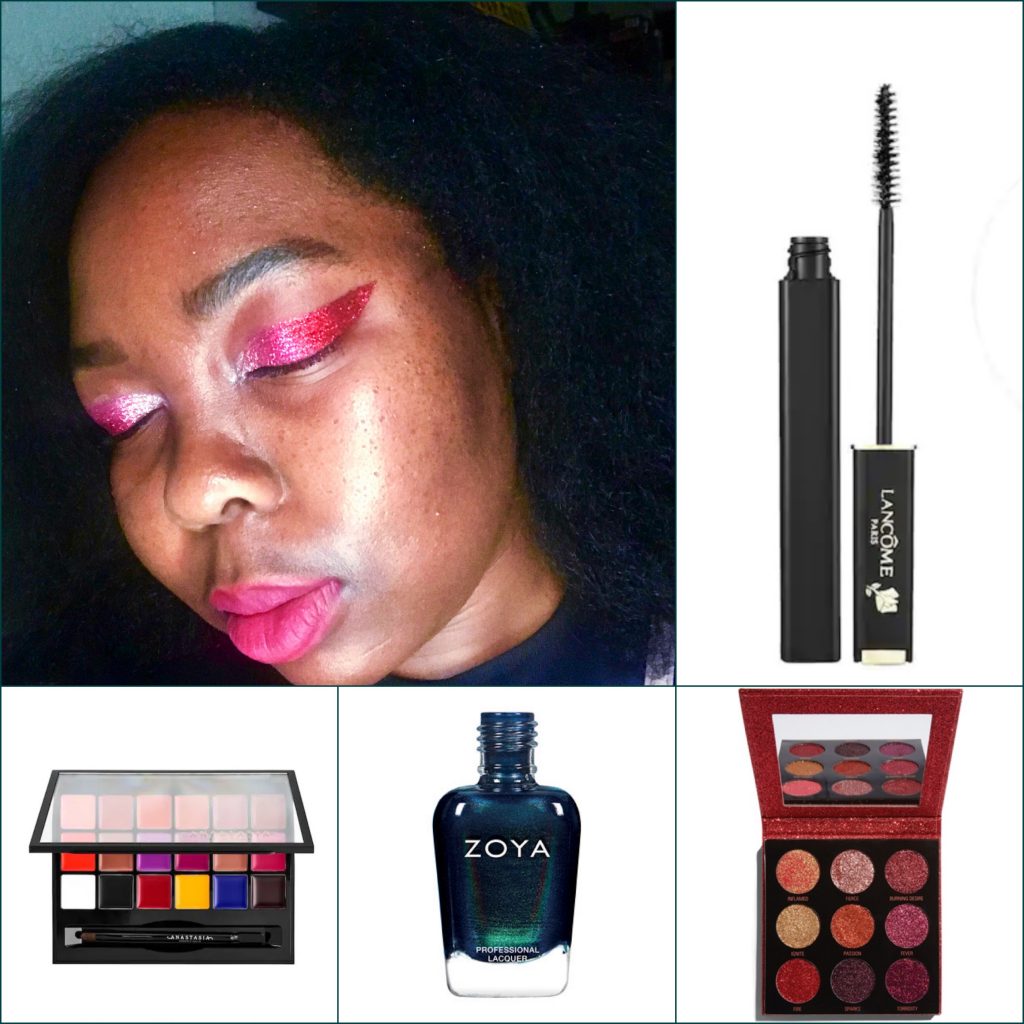 1. Makeup Revolution "Hot Pursuit" Glitter Palette ($15)
Valentine's Day inspired about a week and a half of glittery pink and red eye looks, and Makeup Revolution's "Hot Pursuit" glitter palette was absolutely instrumental. In fact, it was the palette I used to create the all glitter look above.
2. Anastasia Beverly Hills Lip Palette Vol. 1 ($48)
This lip palette has been out for quite a while, but I've been getting a lot of use out of it lately as my makeup looks get more and more creative. I love that the first 2 rows offer common lipstick shades and the final row consists of primary colors, white, and black for mixing original shades. This palette makes me feel like I never need to buy another lipstick, because I can just mix any custom shade I want.
3. Lancôme Définicils High Definition Mascara ($27.50)
I use this mascara everyday as my first coat after lash primer. Nothing coats my primed lashes quite like this lengthening and defining wand.
4. Zoya "Olivera" Nail Polish ($10)
This duochrome nail polish has a stunning indigo base and a green and purple shift.