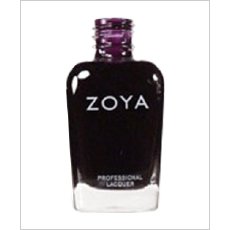 Normally, I'd think that Zoya Polish in Casey ($7), a dusky purple-black hybrid would be the talon equivalent of bad idea jeans during a week that included camping, a hike in the driest, dustiest desert conditions, some beach days, and a jaunt to Ashkelon, which is sort of like the Jersey shore in Israel.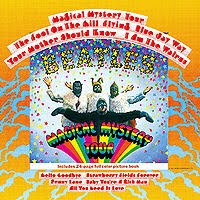 Dark polishes notoriously last five minutes on my tips, and I feared this lacquer would be no exception. Well, color me impressed, because I'm reporting over a week later with only one teeny tiny chip. I hereby declare my base coat/polish/top coat combo The Magical Mystery 'Cure. Sidenote: My quote in my class of 1998 yearbook was one from this very album. It's a line from The Beatles' I Am The Walrus: "Don't you think the joker laughs at you?" It's one of the few times in my life I felt I nailed something in high school. To me, that quote says it all.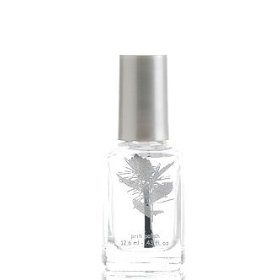 Anywho. But the true unsung hero of this manicure is my Priti Organic Nail Polish Speed Dry 2-in-1 Top and Base Coat ($13). My nails were glossed to the max and positively vacuum sealed. And can you believe it's all natural? This shiz is created with SOY.
Try this mani combo, dolls. You won't be sorry.
It's waiting, dying, hoping to take you away.
Like this post? Don't miss another one!
Subscribe
via my RSS feed.

*Disclosure: Both samples provided by Zoya and Priti PR