Lancôme is bringing back their FAMED Pout-à-Porter Lipstick series! The previous four lipsticks in this collection were collaborations with celebrated designers Behnaz Sarafpour, Proenza Schouler, Peter Som and Thakoon. All four of the lipsticks sold out and one Proenza Pink lipstick even sold for $122.50 on eBay.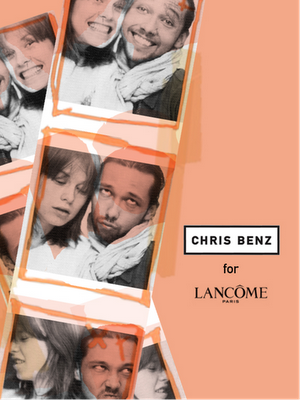 For Spring 2010, the brand is collaborating with emerging designer (and one of my absolute FAVES) Chris Benz. Lancôme is doing a lipstick naming contest that was announced on Chris Benz's Facebook fan page today. The new shade will be inspired by Chris' Spring 2010 collection [check out my posts on the beauty and fashion from his Fall 2009 collecton, respectively, here and here.] and will be worn by the models at his show in September. The contest winner will receive five of the lipsticks plus a $500 Lancôme gift certificate. Just post your suggestion on Chris' Facebook fan page based on what you know about Chris and his fashion personality. The deadline for submissions is Sunday, July 12, at 5 p.m. EST.
Click here to access the Chris Benz fan page on Facebook. While you're there, be sure to become a fan!

Like this post? Don't miss another one!
Subscribe
via my RSS feed.