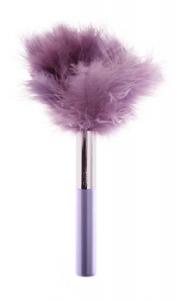 Girls, it just occurred to me you may not know of one of my fave ways to score beauty deals: the almost-discontinued section of my fave beauty brands' websites.
Sometimes it can be an emoshe journey. You think, I loved these items. But not enough to sustain their existence in the world where we live as people. But alas, all is not lost. You can still snap up these gems before they go the way of Arrested Development (RIP, AD. Sorry I didn't get the memo to watch you until you were already off the air).
Yes, it's bittersweet, as you may fall in love with a product only to be left in the dust when you use up your tube of it. I must turn to the selected works of Debbie Gibson (Foolish Beat, in particular), to fully convey the feeling that is loving a discontinued (or almost discontinued) beauty item.

But now is a new time
There is a new place
Where dreams just can't come true.
It started the day when I left you
I could never love again the way that I loved you
I could never cry again like I did when I left you
And when we said goodbye,
Oh the look in your eyes
Just left me beside myself without your heart (without your heart)
I could never love again now that we're apart

When I was sorry
It was too late to turn around (turn around)
And tell you so.
There was no reason
There was no reason
Just a foolish beat of my heart.
Does anyone say it better than Debbie? That song was my FIRST FAVORITE SONG. It topped the U.S. Billboard Hot 100 Chart in 1988, and yet, when I bring it up, no one but me seems to remember it. Tell me in the comments if you know it, 'kay? Sometimes I feel like I live in an alternate universe and that it's like, 1987 where I am. But it's 2009 where everyone else is. Weird. Anywho!
Here are some examples of my favorite almost-discontinued product depots:
Clinique's Last Chance Items (Get the Acne Solutions Concealing Stick before it's GONE!)
Benefit Buh-buys (Check the kohl pencil in stainless!)
tarte memory lane (The French Tickler Brush, pictured above, will beautify your boudoir in a hot second)
MAC's Going, Going Gone products (I'm into the Sugarsweet shadesticks)
Estee Lauder Discontinued Products (EL Advanced Night Repair actually makes an awesome eye cream)
Lancome Discontinued Items (Come here for deals on tons of Lancome's epic mascaras, including Amplicils)
eBay (When all else fails)
What are your favorite places to stock up on discounted discontinueds? Tell me in the comments!
Like this post? Don't miss another one!
Subscribe
via my RSS feed.