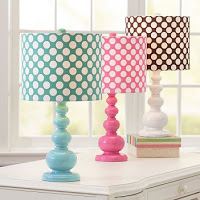 Hi, dolls!
No, I'm not lying undiscovered under a pile of boxes, I just don't have access to the Interwebs until tonight and I'm still unpacking my new apartment! It's super gorge. I no longer live in a Pantone grave of earth tones. One wall is painted this delightful color, Java Sea by Glidden. It looks fierce with poppy red accents and my brown and white lamp from Pottery Barn Teen (save your judgement, it's awesome).
I'll post some pics once I am reunited (and it feels so good) with my camera! I can't find it at the mo. I have some mage hand cream recs to share once I'm back in action (packing/unpacking makes my mitts SUPER Sahara dry.)
Love ya; mean it,
Amber
Like this post? Don't miss another one!
Subscribe
via my RSS feed.