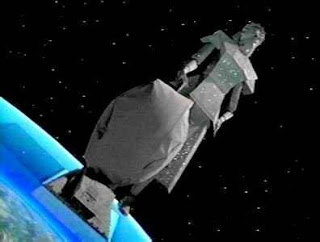 This winter is ICK, dolls. ICK. I feel like every molecule of H2
AND
O has been sucked from my being just as
Mega Maid
vacuumed up all of Druidia's air in
Spaceballs
.
To combat the flakiness that PLAGUES me in January and February, I've employed my suite of Def Con 5 level of hydration prods. This arsenal of arid skin eradicators will do the product equivalent of reversing this thirsty skin weather's effects from suck to blow, in a manner of speaking.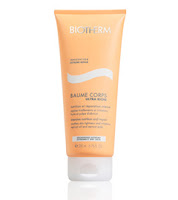 Biotherm Baume Ultra Riche ($30) is an apricot oil and shea butter infused miracle cream that leaves your skin feeling hydrated for 24 hours. No joke. And it smells DIVINE. Like the French apricots I ate on a daily when I studied abroad in Paris. I have gone through two tubes in a month. Mmkay?
Boots Mediterranean Olive Almond Sage Wonderbalm ($9) I am in LOVE with this stuff. And at $9, you can't NOT be. I mostly use it on my lips, but it's also excellent for elbows, heels, and cuticles. It sends flakiness the way of Members Only jackets in a flash.
Origins Reinventing the Heel Foot Lotion ($20) A little of this salicylic acid-infused buttery balm slathered on overnight under a pair of thin cotton socks leads to a morning of noticeably smoother tootsies.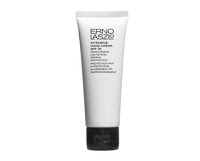 Erno Laslo Intensive Hand Cream SPF 25 ($55) One of my New Years resolutions is to use sunscreen EVERY day. I'm inspired by Annie from BellaSugar, who DAILY slathers the 'screen on her face, arms and legs (anywhere her skin is exposed) whether she's going to work or walking around San Fran. Know what? The girl has NO sun damage nor evidence of aging whatsoev. So I'm loving this hand cream which geniusly incorporates SPF 25 into the mix and leaves my hands feeling super-smooth.
What are your favorite winter moisturizing products? Let me know in the comments! And may the Schwartz be with you!