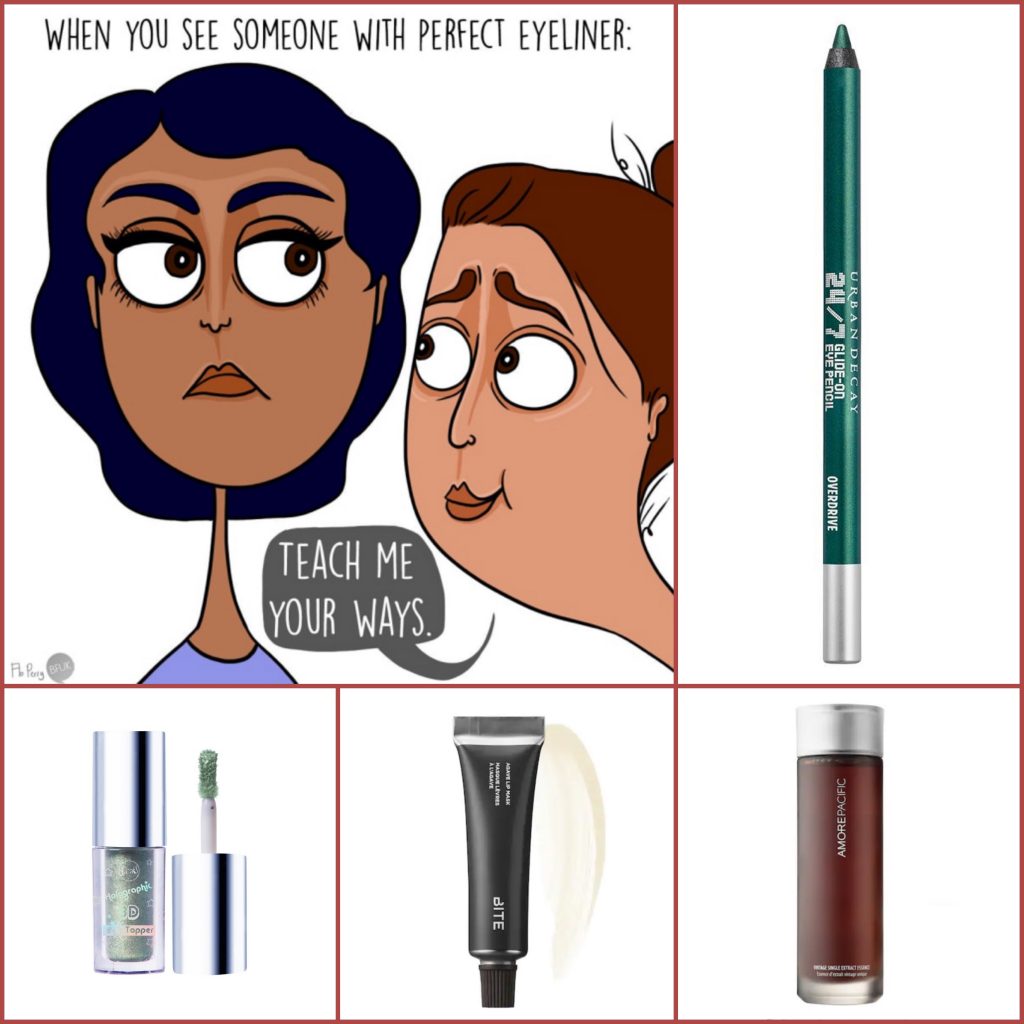 J.Cat Beauty Holographic 3D Eye Topper in "Wink Tink" ($6.99)
I'm a sucker for glitter eyeshadow, especially in liquid form. J.Cat took it above and beyond with this unique, light green shimmer shade.
Bite Beauty Agave Lip Mask ($26)
I've tried many lip care products and the Agave lip mask is one of my favorite for overnight treatments. This thick lip mask locks in moisture for super soft lips.
Urban Decay 24/7 Glide-On Eye Pencil in "Overdrive" ($21)
Glide-On is such an apt name for this line of eyeliners because they are soooo smooth. I love using Overdrive, an emerald green shimmer, as eyeshadow as well as eye liner.
Amorepacific Vintage Single Extract Essence ($145)
This anti-aging and antioxidant-rich essence is a great extra step to infuse some added hydration into your skincare routine.