Drew Barrymore looked fabulous at last night's  Netflix "Santa Clarita Diet" premiere in LA last night using FLOWER Beauty. Here, makeup artist Debra Ferullo shares the step by step on how to recreate this super-flattering look.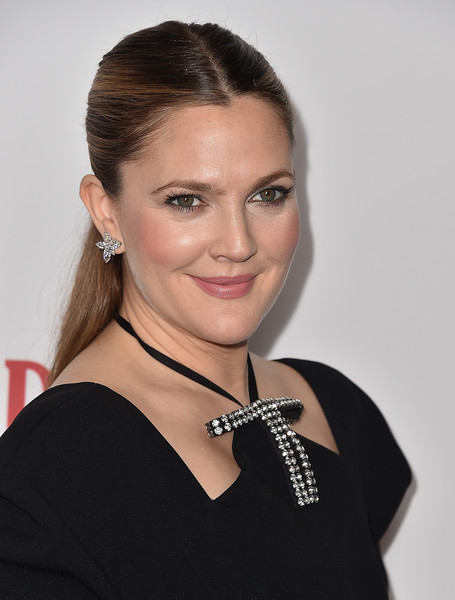 To begin, apply E.E. Erase Everything Foundation all over the face with the brush applicator on the product.
For eyeshadow, use Shimmer & Shade Eyeshadow Palette in Intense Natural. Utilize the various shades within the palette, applying the darker shades to the crease of the eyelid and using lighter shades on the ball of the eyelid and under the brow bone.
Next, take Forever Wear Liner Long-Wear Eyeliner in Onyx to create a smudged liner look on top of the lid and at the waterline.
Coat lashes with Zoom In Ultimate Mascara, applying to both top and bottom lashes.
To give definition, pair the Lift & Sculpt Contouring Palette with the Ultimate Blush & Contour Brush.  First, use the contouring shade to add dimension and then to make cheekbones pop, add a healthy flush of color with the silky blush. Finish the cheek look off using the highlighter in the palette and apply to the tops of the cheekbones and down the front of the nose.
Groom brows with the Draw The Line Eyebrow Pencil.
To finish the look, apply Color Proof Longwear Lip Crème in Sandbar directly to lips from the product tube.
Also, I'm definitely watching this show, despite the inherent Hannibal vibe. How about you?