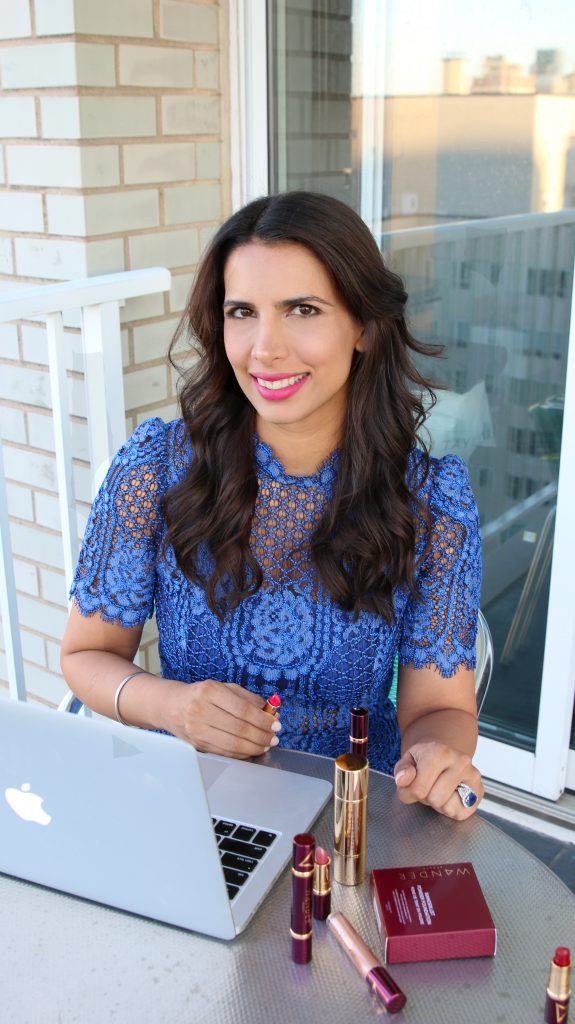 Wander Beauty has swiftly become one of my favorite new makeup brands, thanks to their smart, double-duty packaging, pigmented color pay-off and incredible hues. In fact, I have gone through two of these Bronze Brown eye pencils in the past six months. Wander Beauty Co-founder Divya Gugnani is one half of the brains behind the brand, dreamed up after she met model Lindsay Ellingson at a party and couldn't stop talking about their love of all things travel and makeup. She brings 16+ years of investment and entrepreneurial experience to her role as Founding Partner of Concept to Co. This serial entrepreneur and has co-founded five companies! Prior to Wander Beauty, she co-founded Send the Trend and sold it to QVC, where she focused on digital innovation. Divya started her business career in investment banking at Goldman Sachs and then moved on to private equity and venture capital at Investcorp International and FirstMark Capital. Quite the resume, no? This does-it-all mom has tomes of knowledge to impart, so I hit her up for her 5 rules for life. Here they are, in her words, below.
Live and breathe innovation. As an entrepreneur, an investor, mom and wife my life is all about innovation. Sounds odd right? But it's not. As Co-founder of Wander Beauty, we constantly innovate in the way women shop for and experience beauty.  As an investor innovation is key factor in determining if I write a check. As a mother and wife I constantly push myself to find better and more creative ways to manage my responsibilities, teach our children and manage my time. It's okay to be different and travel on a different path.
Learn to motivate others. Nothing in life gets done by sole contributors. The best achievements come from teams and groups. Part of life is working with others, so figure out what motivates those around you and you'll maximize the results.
Travel frequently. My travels have taken me to environments that have opened my mind and to places that have fed my soul. Travel in and of itself is a solid education and it broadens your horizons.
Hard work is everything. My father used to tell me that success in business is 90% luck and 10% good luck. I've always disagreed. For me, it's 90% hard work and 10% extra hard work. My first job out of college at Goldman Sachs was the perfect bootcamp for learning the value of hard work. That training was ingrained in me and is part of my daily life.
Be a sponge. I surround myself with interesting and intellectual friends, family, colleagues and mentors. I absorb as much as I can from their success and failures. I am a student of life and try to learn as much as I can from those I admire around me.
Thanks, Divya! Stay tuned for more Five Rules installments. 
P.S. Read Paintbox Founder Eleanor Langston's 5 Rules.
"Five Rules" is a series on Rouge18 in which I ask others to share their five rules for life about anything and everything. You can learn a lot about a person by reading which five things govern their actions, no?