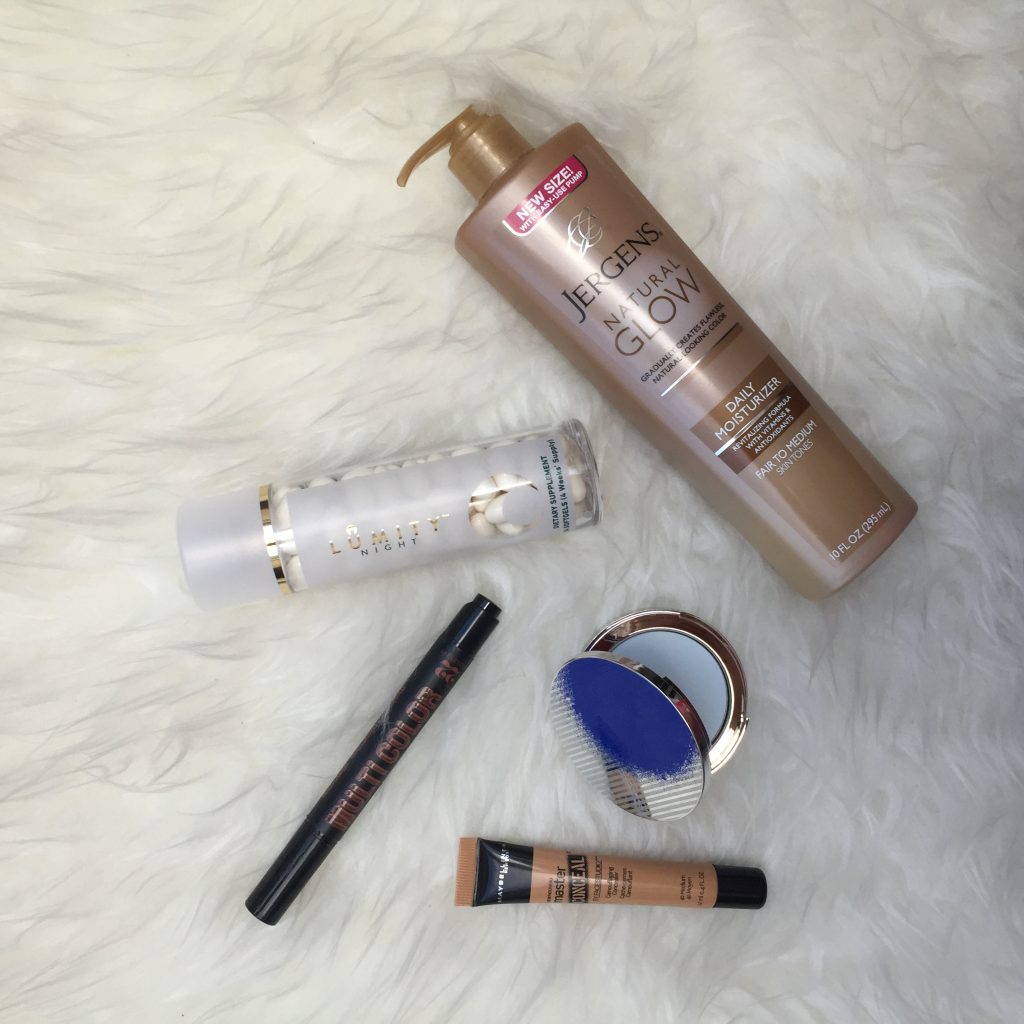 Are we ready for the weekend, friends? I sure as heckfire am. I'm en route to Philadelphia as I live and type to fete my brother's birthday. Without further ado, the things that are blowing my hair back this week.
Chosungah22 Multicolor in Brown A nude lipstain. That's all I have to say. Have you ever had one before in your life? But haven't you NEEDED one all your life? This one is not too beige, not too pink, not to deep and pretty much ideal.
Maybelline Master Conceal I was pretty snotty about drugstore concealer until this uber-pigmented tube of genius came into my lifestyle.
Estee Edit Flash Photo Powder I usually loathe a powder, but this brightening version is never cakey and brings a lightness to your selfies. Get into it.
Jergens Natural Glow Daily Moisturizer Gives gams gleam while also imparting a hint of color, so I don't look like the children in The Others.
Lumity Supplements  I'll admit I was wary about these day and night (to be sang in your best Kid Cudi voice) pills, but I've been asked not once but three times if I'm in college since I started throwing them back, morning and night. I actually halved the dose, taking only the morning ones, then the night ones, mostly because I kept forgetting, but the effects are still there. My skin feels plumper and more hydrated.