Oscar winner Brie Larson killed it last night, despite massive jet lag from a recent flight from Vietnam. Can this gal share her fresh-faced-yet-just-off-the-plane secrets? Here, her makeup and manicure beauty breakdown.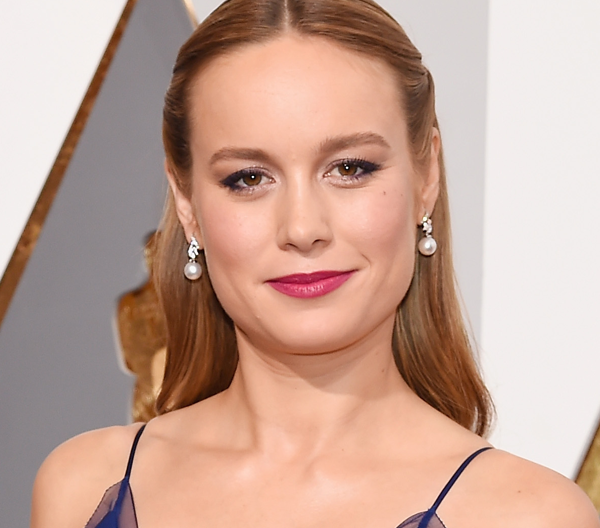 MAKEUP
CHANEL Celebrity Makeup Artist Rachel Goodwin created Brie's gorgeous makeup look. "Brie wanted to wear a color that has personal meaning to her, and she has a deep love of this lapis color, this celestial blue. The blue was inspired by Renaissance paintings, the colors you'd see in art or a stained glass window. One of the inspirations was the painting "Girl with a Pearl Earring." I wanted her makeup to be ethereal and magical: something otherworldly and overwhelmingly beautiful.
SKINCARE
I kept it really simple with skincare. I used CHANEL La Solution 10 de Chanel Sensitive Skin Cream, a lightweight moisturizer, mostly on the outer edges of the face.
FACE
I warmed Brie's skin with CHANEL Perfection Lumière Long-Wear Flawless Fluid Sunscreen Makeup Broad Spectrum SPF 15 in 50 Beige, then highlighted by adding a little La Solution 10 de Chanel on top with a Beautyblender. It's great for the red carpet because it lasts for hours. I added dimension with CHANEL Les Beiges Healthy Glow Sheer Colour SPF 15 in N°50 underneath the cheekbones.
EYES
I swept a soft pink color, CHANEL Illusion D'Ombre Longwear Luminous Eyeshadow in Moonlight Pink, all across the top and bottom lids and along the inner corners of the eyes. Then, I used a deep violet pencil, CHANEL Stylo Yeux Waterproof Long-Lasting Eyeliner in Purple Choc on the lashline and inner waterline, kind of a soft cat eye. Those pencils are great for nights like tonight.
LIPS
I was looking for that romantic, celestial color combination that's out-of-this-world. I chose CHANEL Rouge Allure Luminous Intense Lip Colour in Rayonnante, a pomegranate-fuchsia shade with a violet undertone. The color felt very powerful but also feminine, kind of painterly."
CHANEL Celebrity Manicurist Ashlie Johnson created Brie's stunning nail effect. "The inspiration for the overall beauty look was celestial, kind of ethereal. For Brie's manicure, we chose CHANEL Le Vernis Longwear Nail Colour in Ballerina. It was the perfect shade of light, clean pink, and it gave a polished effect without stealing attention.
NAILS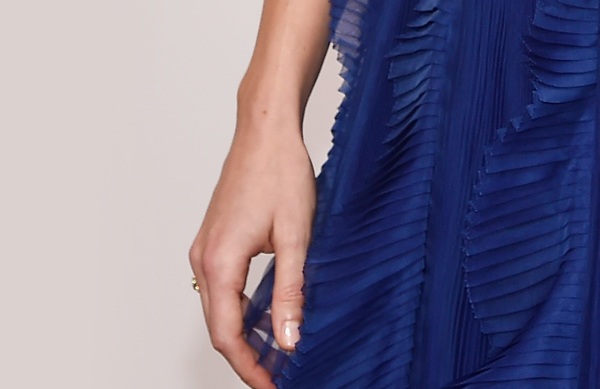 We wanted a little more coverage on the pedicure, so for toes, I applied CHANEL La Base, then two coats of CHANEL Le Vernis Long Wear Nail Colour in Organdi and finished with CHANEL Le Gel Coat Longwear Top Coat. I gave Brie a classic manicure: two coats of CHANEL Le Vernis Longwear Nail Colour in Ballerina, plus CHANEL La Base, and CHANEL Le Gel Coat Longwear Top Coat."