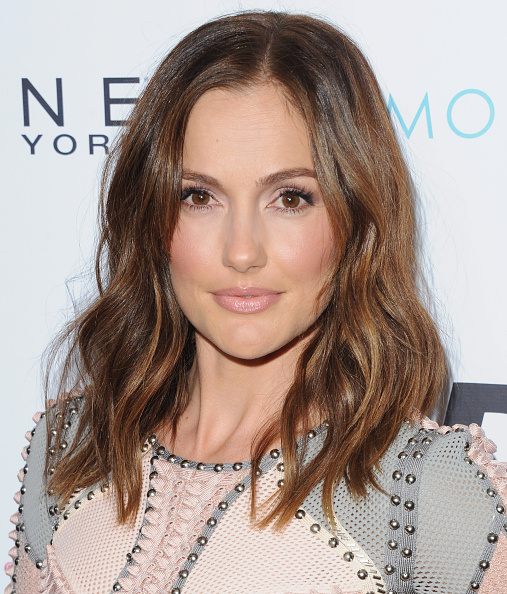 Minka Kelly looks so stunning at The Daily Front Row's 1st Annual Fashion Los Angeles Awards on Thursday, January 22nd in Los Angeles, I had to share the details on it, on a Saturday, immediately. Celebrity makeup artist Matthew Vanleeuwen created this luminous look for everyone's favorite Friday Night Lights star. Here's how to get the look.
"I began by applying Charlotte Tilbury Foundation #6 and Laura Mercier Pot Concealer #3. I also used a bit of Charlotte Tilbury Airbrush Flawless Finish Pressed Powder in Medium #2.
On Minka's eyes I used Tart Tartlette Shadow Palette in Light and Medium Plum Eyeshadows.
I lined the eyes with Charlotte Tilbury Chubby Eye Pencil in Amethyst Aphrodesiac. I finished the eyes with Make Up For Ever Smoky Lash Mascara in Black.
I used Anastasia Brow Powder in Medium Ash to define Minka's brows.
On the cheeks I used Stila Cream Blush in Camellia and on the lips I used Hourglass Femme Nude Lipstick #3."
Thoughts on this one?