I don't know about you, but I am definitely experiencing open chest fatigue.  You know the look – nearly full frontal nudity, precariously framed by a wide V of fabric, plunging to the waist or thereabouts. Unflattering to most film stars, let alone to ordinary women, it is terrifying to think of this trend reaching critical mass – with the masses.
Bad enough for the likes of Amy Adams in "American Hustle," in which a seriously misguided interpreter of 1970's fashion had her breasts flapping in the breeze on city streets or lying saggingly open, in a Bizarro World take on office wear.  Hardly a tribute to Diane Von Furstenburg's iconic wrap dress or to Halston's elegant glamour. (By the way, Amy's bosom was beautifully contained in that svelte, navy peplumed sheath she wore on Oscar night. Great look! )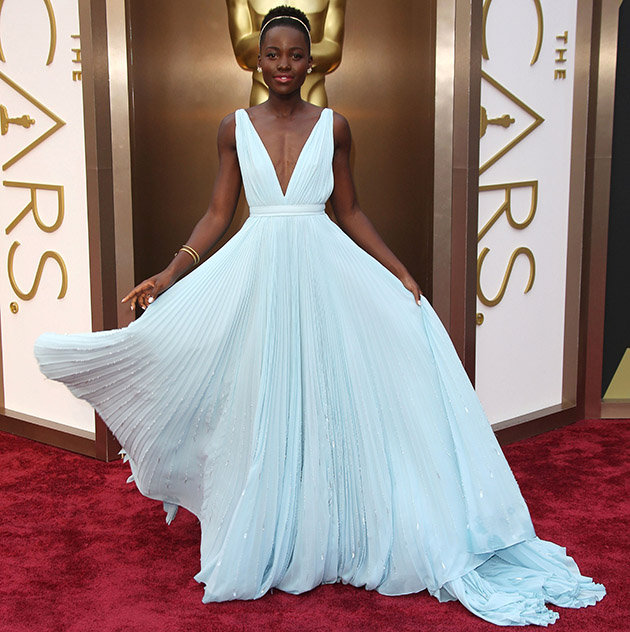 Lupita Nyong'o fared a bit better;  her chocolate skin glowed against that sky blue floating gown and her radiance was noteworthy . But even she would have been better advised to forego a style that, let's face it, drew full attention to a flat, bony chest. [Editor's note: I completely disagree; I thought Lupita pulled this look off, despite having tiny tatas and a more defined sternum.]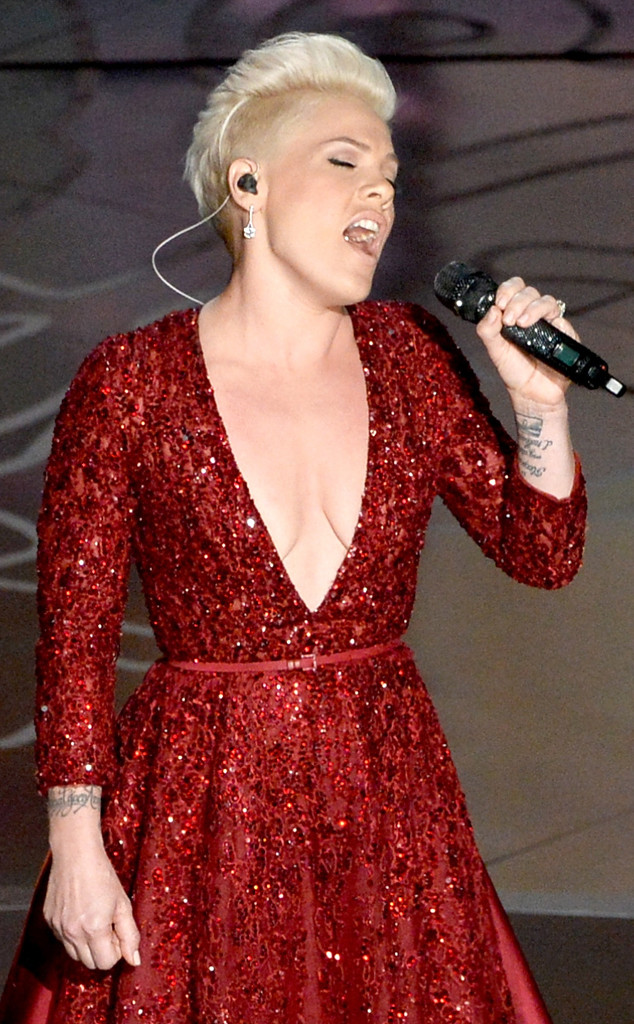 Pink, in a tribute to Judy Garland and the Wizard of Oz, sang divinely but looked unappetizing in a ruby spangled dress that displayed her flattened boobs at a particularly unattractive angle. She topped this off, literally, with a very short flat-topped hairdo that brought to mind none other than Big Love's Joel McKinnon Miller in his role as Bill Henrickson's partner, Don Embry. Yes.  Don Embry in a dress. Why would she sign off on a look like this?  What was her stylist thinking? Beats me.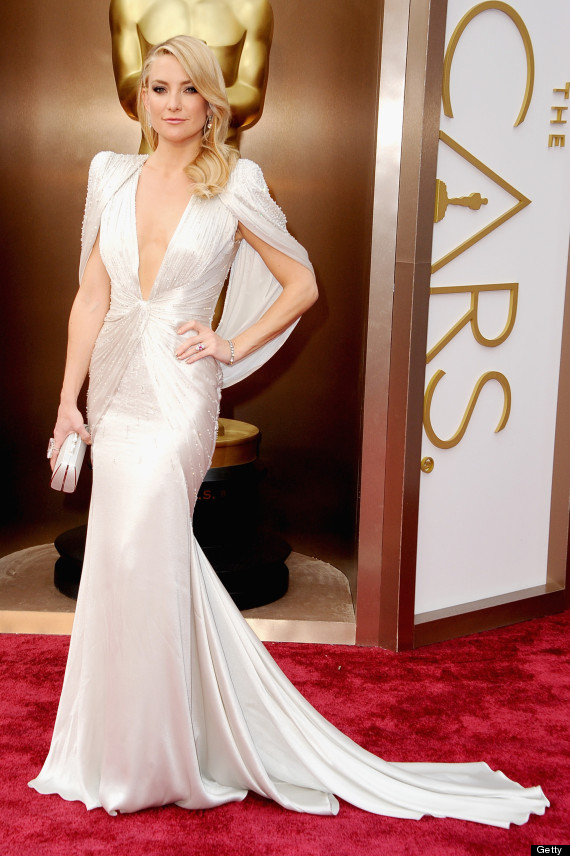 One of the very few to carry off the "Wide Open" and to do so spectacularly, was Kate Hudson.  She looked sublime from head to toe in a gown that though open, was cunningly constructed, allowing for a rounded reveal that hit all the marks of beauty and true glamour.  Kudos to Kate and Versace for deftly avoiding vulgarity. Of course, it helps to have a small, well shaped poitrine.  And that's the point.  This look is unforgiving.  Please, do not attempt it unless you are on the small side, bosom-wise, with perfect uplift, have an invitation to a show business awards ceremony, and choose a custom-fitted evening dress, preferably from a great designer.  Maybe then.
What are your thoughts on the subject?