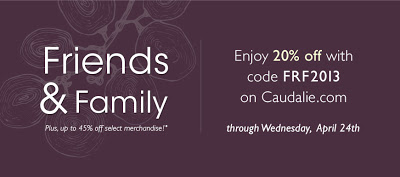 Get involved with the Caudalie friends & family sale going on Saturday through Wednesday, April 24 on Caudalie.com. With your 20% off, I suggest stocking up on the Caudalie Divine Oil (smells like the French Riviera) and Caudalie Premier Cru Cream and Eye Cream, which is sublime. 

Are you a Caudalie fan? Tell me what you're purchasing in the comments. 


Like this post? Don't miss another one! Subscribe via my RSS feed.