Saved By The Bell's Zack surprised Kelly with their own picnic prom
outside of the real prom, when Kelly's dad lost his job.  #aw
The Finest Hour Series features beauty recommendations expressly for the prom.

Obviously the prom isn't the time to feature less-than-fresh breath, so while we're staying a little from beauty, oral hygiene is still of the utmost importance. Here, some of the best I've tried for a makeout-ready mouth.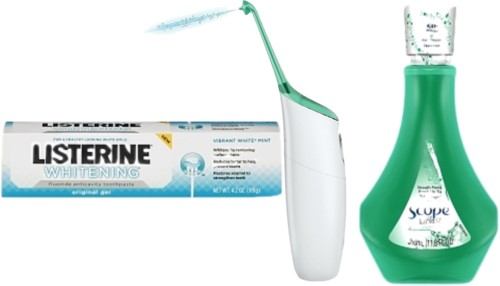 Listerine Whitening Original Gel ($5)
All of Listerine's toothpaste offerings are just hands down the best toothpaste there is. Sometimes I get samples in of other types to try, even fancy, green-apple flavored confections of teeth cleansers–but I always return to this uber-minty paste to get the job done, morning and night. 



Scope Outlast Mouthwash ($3)
The mouthwash company you know and love pulled a most excellent April Fool's prank but remains the go-to for minty fresh breath that lasts. Plus, it comes in ever-so-on-trend emerald. I swish every time I leave the house. 



Philips Sonicare AirFloss ($99) 
This is such a game changer. Let's just be real with each other. Flossing sucks. Weaving some string around your fingers and in and out of your teeth is just annoying. Those little stick things with the suspended floss are better, but not a massive improvement. But this little blast of water/air/even a bit of mouthwash if you fancy is so easy to use, it'll totally change your outlook on the dreaded task and will get you praised by your dentist at your next visit. Plus, it's even fun to use. It gets where a toothbrush can't reach with less mess. 
What are your favorite oral hygiene items of late? 
Like this post? Don't miss another one! Subscribe via my RSS feed.