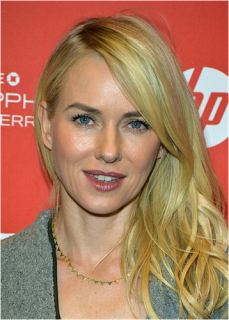 For Naomi Watts' hairstyle for the "Two Mothers" premiere at Sundance, hairstylist David Stanwell wanted to create a natural beach wave that looked effortless and simple. Here's how to get the look. 
For her look throughout the day, David began by applying Leonor Greyl's Mousse au Lotus Volumatrice throughout Naomi's hair to create volume and texture. Then he blew out her hair with a round brush.
To create the effortless beach waves, he took a curling iron and began curling her hair section by section. "The best way to create natural beachy waves that last is to apply product for texture and hold, alternate the curl of each section of hair, and take different size sections when curling."
Lastly, David lightly misted her hair with the Leonor Greyl Lacque Souple so that it would have greater lasting power.
After a long day of hopping from venue to venue, David wanted to polish up Naomi's hair for the premiere of "Two Mothers," so he applied the Leonor Greyl Serum de Soie Sublimateur to her hair, which "reactivated the product to bring back a bit of that texture she had during the day. We wanted her hair to be more textured during the day and a little more relaxed at night … very Sundance."
"The thing I love about this hairstyle is that it transitions beautifully throughout the day and can be paired with any outfit. Naomi was rocking some amazing jackets and paired them with high-tops for her premiere."
What do you think of Naomi Watts' look?

Like this post? Don't miss another one! Subscribe via my RSS feed.