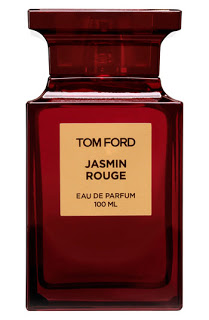 Welcome to a new BBJ feature, Fictitious Fragrance Fans. Fragrance is one of the most difficult areas of beauty to discuss and I find myself trying to convey a scent to you, more often than not, by the pop culture character it embodies to me. So why not make it a thing? 


Girl, just rock it and all kinds of made-up things like a devil-may-care
attitude about your weight and being at the center of two straight male ballerinas' affection will be part of your reality. 

Tom Ford Private Blend Jasmine Rouge Eau de Parfum is, as most things Tom Ford creates, beautiful, sexy and luxurious. The scent boasts a crisp freshness layered over voluptuous rich floral notes that contrasts with its sultry, grown-up pepper/vanilla notes. To me, the feminine innocence of jasmine/floral/pepper echoes the exact combination of innocence/ballerina style/inner sex kitten (in that order) of Center Stage's Jody Sawyer. The fragrance yields a pretty, sweet quality but tempered by a rogue torrid temperament that embodies the color red; an attitude that Jody manifests in life, but definitely in the final show with Cooper Nielson's faction ballet company. Let's revisit it, shall we? 

Parenthetically, we can all agree that it's pretty much THE WORST when MSG Network broadcasts that sports show called CenterStage and you see it in your guide and click on it expecting to be regaled with your favorite Maureen bulimia scenes and instead it's some stupid hockey show. Right? 



Clearly, Jody purchased the scent at Saks before her date with Cooper Nielson at his sick apartment in order to seem more mature and fancy and was enticed by its easy-to-wear jasmine notes but was beguiled by its undertone of seduction. She may have had the wrong body type for ballet, but she has the right one for looking super-smoldering. 
Tom Ford Private Blend Jasmin Rouge
 includes notes of bergamot, mandarin, cardamom, cinnamon, ginger, black pepper, white pepper, broom flower, jasmine sambac, neroli, ylang ylang, clary sage, Mexican vanilla, leather, woody notes, amber and labdanum. Private Blend collection is available at the Tom Ford boutiques, Bergdorf Goodman, Neiman Marcus, Nordstrom, and Saks Fifth Avenue. The Eau de Parfum–$195 (50ml), $475 (250ml).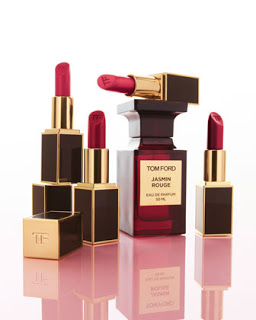 To get the full Jody Sawyer effect, you'll want to coordinate your scent with the newly released limited edition collection of four red lipsticks inspired by the scent's spiced-floral notes and the deep crimson hue of the bottle. The collection consists of two shades of cherry-red and two shades of crimson-red in two finishes: A rich, satin matte and a lustrous pearl. 

Slander: Shimmer red
Narcotic: Matte, bright red
Reckless: Shimmer berry
Diabolique: Medium to dark matte red

The lipsticks are $48 each and are sold at neimanmarcus.com. And tell me: Who's your suggestion for the next Fictitious Fragrance Fan? 

Like this post? Don't miss another one! Subscribe via my RSS feed.