Thanks to Daneen for alerting me to this: Twilight Beauty, a new cosmetics brand, will launch two lines debuting this Fall: Luna Twilight and Volturi Twilight. The two lines will be released in conjunction with the release of the second film, The Twilight Saga: New Moon, which opens November 20.
Luna Twilight reflects the mood and spirit of the saga's iconic female characters, presenting a collection that creates a harmonious blend between soft, natural beauty and stunning, fierce splendor.
My favorite part of the collection are its four Color Palettes ($28), designed to reflect the mood and spirit of the iconic female characters from the Twilight saga.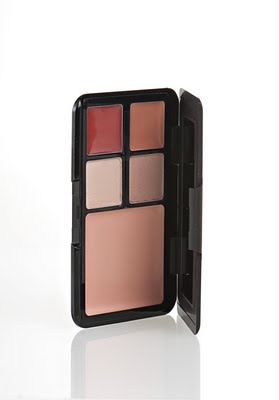 Bella
Soft and subtle with nude shadows, warm nude blush, nude lipstick and the sheerest cherry red gloss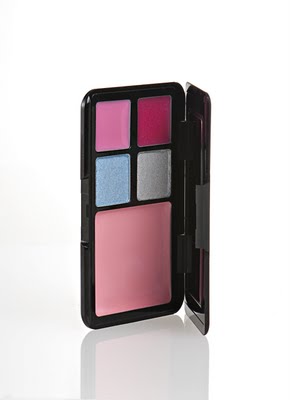 Alice
Eclectic and spunky with shimmering blue and silver shadows, rosy blush and sheer hot pink lips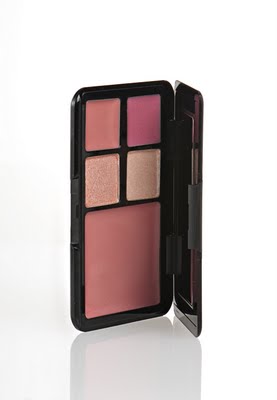 Rosalie
Regal and refined with peach toned shadows, a coral blush and apricot lipsticks and gloss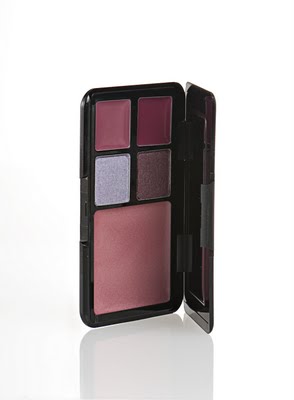 Victoria
Bold and fiery with shimmering jewel-toned shadows and deep wine colored lipstick and gloss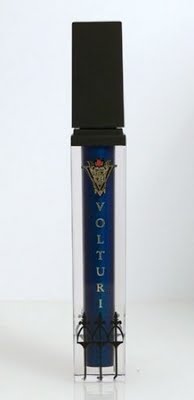 Volturi Twilight is inspired by the Volturi family. The line uses the Volturi family crest as the brand's logo. Volturi Twilight features Foreshadow Primer, an ultra-sheer eye base that provides the ultimate prep for a smoother, crease-proof eye shadow application that is coupled with loose glitter dust, called Labrynth Shadows. The pigmented loose powder shadows and the lid primer are housed in stackable pots, providing the ability to mix and match the colors to create personal eye shadow favorites. The Volturi collection also includes Deity Body Lotion, Immortal Body Shimmer and Crown Mascara (pictured above).
Luna Twilight will be available September 15 at Dillard's and Nordstrom. Volturi Twilight will be available September 15 at specialty retailers. You can also purchase both brands at TwilightBeauty.com.
Like this post? Don't miss another one!
Subscribe
via my RSS feed.