Birchbox has been expanding their samples empire into multiple verticals and your foodie friends will be elated that the brand's embracing the home and food industries with a squeeze that rivals that of Tiny Toon Adventures' Elmyra Duff. Enter the Birchbox Limited Edition Home Box ($58), a deluxe kit boasting beautiful packaging and even more gorgeous contents. Here's what comes in the box.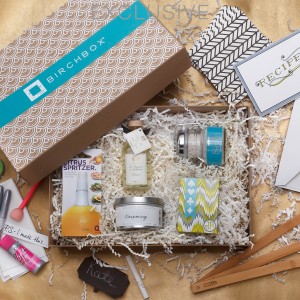 An ideal gift for your favorite host or hostess, this box includes a bevy of products for your kitchen, dining room, and beyond. It comes with: 

Like this post? Don't miss another one! Subscribe via my RSS feed.