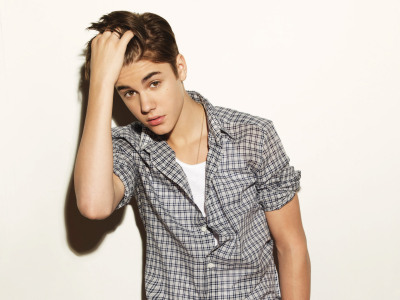 Writing for MTV Buzzworthy, I'm on constant Bieber Watch. I've always been impressed with Justin Bieber and his incredible talent which manifested at such an early age–check out Never Say Never, his documentary, if you don't belieb me. I've written about his sexiness in a white T-shirt, my feelings against his mustache-growing situation, and pitted him against Justin Timberlake in a battle over whose appeal satisfies my craving for Justinance. 


It became nebulous as to whether I was trying to channel a superfan of his to identify with MTV's audience or whether I was a real, bonafide fan. It became the latter and I found myself listening to Never Say Never and Boyfriend on repeat on my iPhone on the subway DAILY. So when Motorola invited me to attend his concert at the new pimped-out Barclays Center, I said I'm a BELIEBER. 

Motorola gets that there are others who require Justinance and has even created www.RowMLive.com – a hub for "Beliebers" and the place to see the sights, hear the sounds, feel the energy and be a part of the conversation at each show – all from your Motorola device. Check it out! 

And tell me: Are you a Justin Bieber fan? 

Like this post? Don't miss another one! Subscribe via my RSS feed.