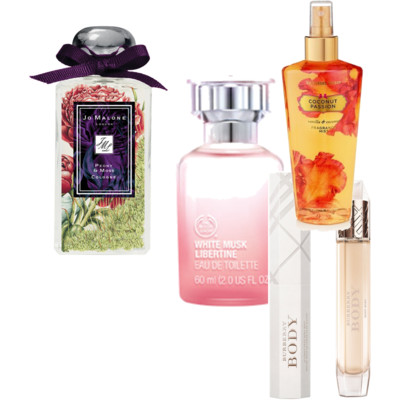 Finest Hour Week
concludes with
scent
, one of your most vital beauty accoutrements for the evening. As you'll be crammed into limos and sitting at tables with 16 of your nearest and dearest, you'll want to opt for a fragrance that's pretty without overpowering. More perfume than PERFUME, if you will. Apply it to the back of your neck to softly scent your gorge mane. Here, my favorite new perfumes for prom.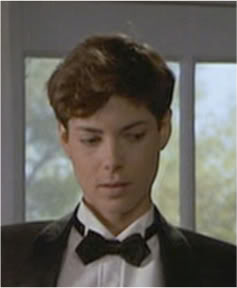 Just wear one of these fierce fragrances and you won't have to go to the lengths "Just One Of The Guys"' Terri did at the prom to prove your femininity. 'K?

Burberry Body Mist
Burberry fragrances hit the perfect "I smell EXPENSIVE" goal every time without making the wearer feel like she's the webmaster of tryingtoohard.com (you're NOT logging on). The newest iteration of Burberry fragrances, this one boasts top notes of fresh green absinthe, illuminating peach and refined freesia, softer notes of natural rose absolute and iris, and warm tones of sandalwood to form the heart notes. The base includes woody cashmeran, creamy vanilla, sensual amber and musk.
$50 at sephora.com.
Jo Malone Peony & Moss
The peony makes it pretty; the moss cuts the sweetness with a crisp green infusion. I've been spraying this around my apartment as well, it makes me feel like I'm sitting in an English garden waiting for the sun, as The Beatles once sang in my favorite of their tunes, (seriously–"Don't you think the joker laughs at you?" was my yearbook quote) "I Am the Walrus." $110 at jomalone.com.

Victoria's Secret Coconut Passion Fragrance Mist 
High school would not be high school without a bottle of VS mist in your car. I only wish this beachy blend of vanilla and coconut sexiness graced my showroom reject Neon with power windows only in the front. It imparts a warm, sultry vibe without veering into to sacharine territory.  And? It's only $12 at victoriassecret.com.

The Body Shop White Musk Libertine
White musks tend to be quietly sexy, the exact nuanced effect you hope to achieve for prom night, n'est-ce pas? The Body Shop brings its A-game with this bright, floral white iteration:very sweet, but injected with a diaphanous air of freshness. $26 at thebodyshop.com.
And tell me: Which fragrances are blowing your hair back of late?
Like this post? Don't miss another one!
Subscribe
via my RSS feed.