I
n what is sure to be the best collaboration since En Vogue and Salt 'n Pepa's partnership to create "Whatta Man," French perfumer extraordinaire  Frédéric Malle has joined forces with close friend and famed shoe designer, Pierre Hardy on a set of limited edition Travel Spray Cases. In case you aren't well versed in the super sultry sphere of 

Frédéric Malle

scents, here's one fun fact from Frederic's new book On Perfume Making that says it all: 
Frédéric
's assistant was systematically followed when she wore the trial versions of his Musc Ravageur and ended up deciding it was too dangerous to wear. Okay? Read on…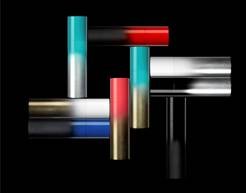 Designed to hold any 10ml spray vial in the Editions de Parfums Collection (my favorite's Carnal Flower), these pocket-size perfume atomizers are perfect for carrying your favorite Editions de Parfums fragrance along wherever you go. Knowing your scent sensibility is as mercurial as that of your sartorial style, these travel containers are available in a range of colors. Get NERVE: A total of only 500 of the individually hand sprayed cases will be sold within the US exclusively at the Frederic Malle NY Boutique, Barney's New York and Beverly Hills for $285 beginning in April.
And, for your weekend viewing pleasure, I want to take a minute or two and give much respect to the selected works of En Vogue and Salt 'n Pepa:
Like this post? Don't miss another one! Subscribe via my RSS feed.