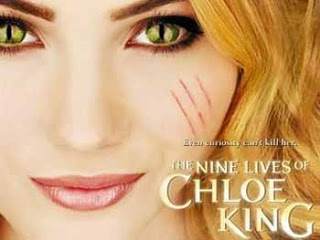 Friends, I make no secret of my love of YA novels (like The Fug Girls' Spoiled) and teen dramas (like The Vampire Diaries. I was already planning on catching The Nine Lives of Chloe King tonight, even before my gal Emily Katz (former LOST makeup artist) emailed me and told me she was the MakeUp Department Head for the show. What an amazing gig! I can't wait to talk to her about the looks on the show, starting with that metallic fruity pink Chloe's wearing on the promo shot.
The Nine Lives Of Chloe King premieres tonight at 9pm/8pm Central on ABC Family. Will you watch?
Like this post? Don't miss another one! Subscribe via my RSS feed.