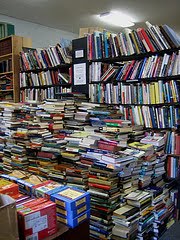 Friends, I'm embarrassed to disclose this, but we're in a safe space. Ready? I totally hoard the hell out of wipes. All of them. It's such weird behavior.
Like, here's how it'll go. I'll get some new wipes. If I love them, I'll ration them out over an excruciating period of time as if I were living in WWII. I'll use one glamazing wipe say, once a week. And then–I'll NEVER finish the pack. Because I'm acutely aware of exactly how many uses are left. If it were a bottle of shampoo, that'd be much easier for me. One day, it's the last day of the shampoo and I had no prior notice so I simply deal with it and throw it out. But with wipes? I have heart palpitations that one day I'll be desperate for a Kate Somerville Somer360 Tanning Towelette ($48/Pack of 8) and I PLUM WON'T HAVE ONE LEFT. And I likely have no back-up for that specific type of wipe in the Sephora that is my apartment. Do you see the severity of the situ?
Now, let's discuss these aforementioned tanning towelettes. They've revolutionized my self-tanning experience. At first, I found it a tad off-putting that I was using a moist towelette to put something ON. Right? As a people, we're used to using towelettes to take something OFF. But these little gems give you the most even application I've achieved yet from a self-tanner, AND one towel is enough for your entire body and your face. Even better, it's far easier to get your back yourself without having to call for reinforcement, as they say in the military (perhaps during WWII times–see what I did there?). The DHA smell barely registered on my radar and I was elated that my very sensitive skin yielded no reaction to using it on my face. My one gripe is that it's a bit difficult to apply to the backs of your hands after washing your palms off. But that's certainly no deal-breaker for these wonderful self-tanning facilitators. In short: No streaks, no, orange hue, just a believable, long-lasting glow. Get involved.
The other wipes I'm loving are Dermalolgica Solar Defense Wipes SPF 15 ($22/Pack of 15). Seeing as I just turned the big 3-0, I have decided it's not enough to slather my face in SPF 70 on a daily–I need to be sure I'm covering any exposed skin with 'screen all summer long. Now, it's going to ruin my clothes to rock creamy sunblock all over my shiz day in and day out–but a little swipe of a Dermalogica towelette before I leave the apartment is PERF and keeps my skin shielded. Best of all, they're fragrance- and color-free, so only I know it's on. I love that they impart a cool feeling, while never being greasy.
Am I alone in my wipes-hoarding tendencies? Tell me if YOU are able to use the last wipe in the comments.
Like this post? Don't miss another one! Subscribe via my RSS feed.