Gals, I can't help it. I saw South Pacific last night (my parents are in town) and my life is progressing accompanied by its soundtrack. The show was fantastic, by the way. We had seats RIGHT in front. Before that, we noshed on a delish meal at Nice Matin, a French restaurant on 79th and Amsterdam that's actually owned by the same people who own Marseille, one of my other faves.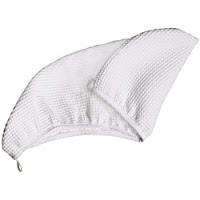 Sephora Brand Microfiber Hair Turban ($20): Hair towels are phenom, but you have remember to replace them on an annual basis. My last one's elastic was totally stretched out and the button used to tie up the ends like a turban, was perilously close to falling off. I love my new replacement by Sephora as it's reasonably priced, made of thirsty swanky-hotel-robe fabric, and looks luxe to boot. It draws moisture quickly from hair so you can use your extra time to pretend you're so over that dude.
Blow Damage Control Restorative Hair Masque ($20): What a great name, n'est-ce pas? I think Blow's packaging is the absolute best I've seen for hair products of late. This super-hydrating masque infuses hair with life and moisture all at once. Its consistency is THICK – almost like body butter. I apply once a week an inch from the root to the tips and leave it on for as long as I possibly can. I do all of my shower "chores" like applying body wash, soap, and scrub, shaving, washing and scrubbing my face in the meantime while it soaks in. Between this stuff and my cut with Michael Ulm at the Ted Gibson Salon yesterday (he took off two inches and reshaped my layers and bangs), my hair is breathing a sigh of relief.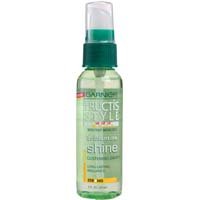 Garnier Brilliant Shine Glistening Drops ($3): This bargain gem works best (for me, anyway) when applied to the ends of dry hair when I give it a quick blow dry to smooth out any bedhead kinks. My dry, processed hair can't handle a second go-round under the heat without it. Infused with fruit micro-oils, this serum smells heavenly and glosses up your 'do in no time.