My first time swatching an eyeshadow from TerraMoons Cosmetics was a transcendent experience. I'm not even ashamed to say I almost shed a tear, it was so buttery and pigmented.
If I know anything about beauty, I know about eyeshadows. I've tried countless formulas, textures, colors, and finishes. TerraMoons Cosmetics' shadows are in a league of their own. Since making my first purchase from the brand, I've gone back for more and have never been disappointed.
I own quite a few shadows from TerraMoons Cosmetics, but I have selected my top 7 to showcase here. Pictured from top to bottom: Light Year, Powdered Sugar, Sagittarius, Snow Globe, Saturn's Rings, and Solar Flare. These swatches were applied over a glitter glue to display the full opacity of the shadows.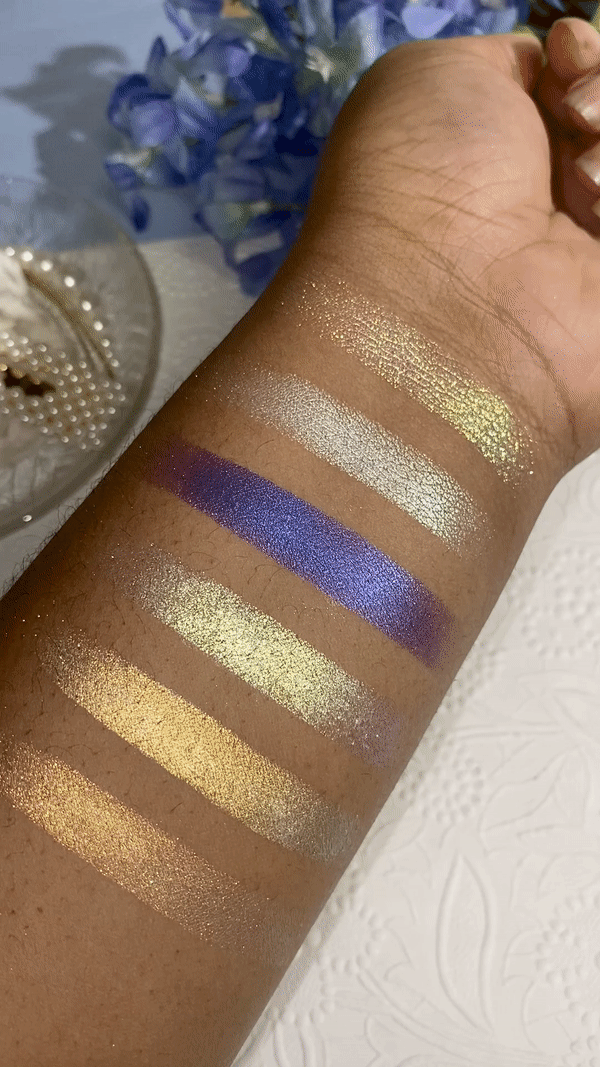 Light Year, Saturn's Rings, and Solar Flare are part of the Pressed Iridescent Chameleons Collection. These shadows have a white base, with colored multichrome reflects. They can be worn on their own, and they're perfect to use as transformer shades on top of other shadows. Of this collection, Light Year has got to be my favorite; it is intensely pigmented, vibrant, and so soft to the touch.
Powdered Sugar, Sagittarius, and Snow Globe are in the normal shimmer formula and are unbelievably smooth. Snow Globe, in particular, is one of the most dazzlingly shimmery formulas I've come across in my beauty lifetime.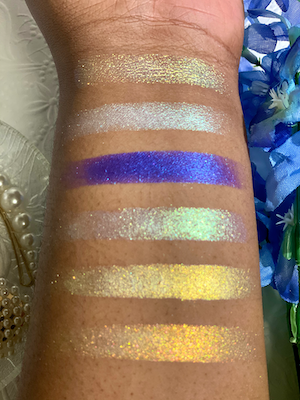 I spoke with brand founder Laura Santiago about the inspiration behind TerraMoons and she had this to say: "I started this brand by myself in September of 2018 with nothing but a dream and a basic understanding of chemistry but fueled with a strong passion to create fun and unique makeup that pushes the envelope of traditional colors. It is my goal to inspire makeup enthusiasts and beginners alike to step outside of their comfort zone and express their creativity through my makeup."
TerraMoons is constantly innovating and releasing new and exciting products. Santiago gushed, "Our favorite line we have ever created is the Cosmic Chameleons which will be launching February 11th for pre-order and we will continue to restock them periodically and expand on the collection."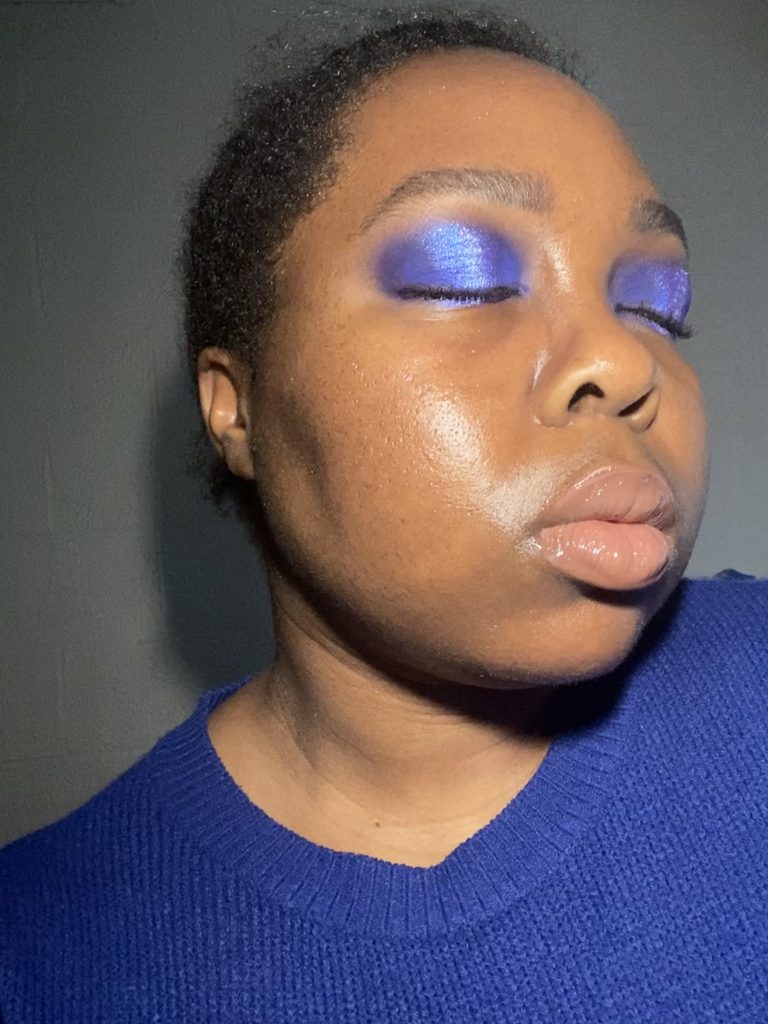 In the image above I'm wearing Sagittarius in the center of the lid, with an iridescent transformer shade over the very center of it. In addition to being amazing quality, TerraMoons Cosmetics eyeshadows are cruelty-free, talc free, and paraben free.
Run, don't walk to their website to check out their products! In addition to eyeshadows they also have highlighters and multichrome flakes. Trust me, you don't want to sleep on this brand.