1. We're still reeling from Cardi B's Grammy red carpet look. Enjoy this video looking behind the scenes of that look.
2. Here at Rouge 18, we have been closely following the much-anticipated return of the flip phone, and the time has finally come! Samsung has unveiled the Samsung Galaxy Fold, a smartphone that unfolds and can be used as a tablet as well.
3. Puffy eyes, sudden breakouts, and post-chemical-peel flakiness are just a few of the skin emergencies celebrity esthetician Rene Rouleau has a fix for. Read here to find out how to deal with these common skin emergencies.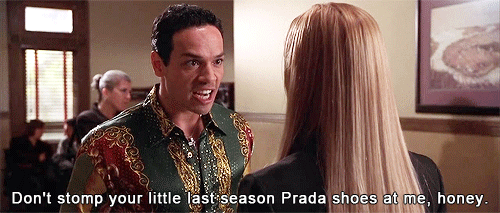 4. It's only February, but these three 2019 fashion trends are already out. Find out what's replacing them.
5. Heels can wreak havoc on your feet, but not all heels are created equal. Podiatrist and Gotham Footcare founder Miguel Cunha, tells us which of the top 7 heel styles are relatively good for your feet and which he loathes.
6. The FDA's newest proposals could have a significant effect on the way your sunscreens are regulated.