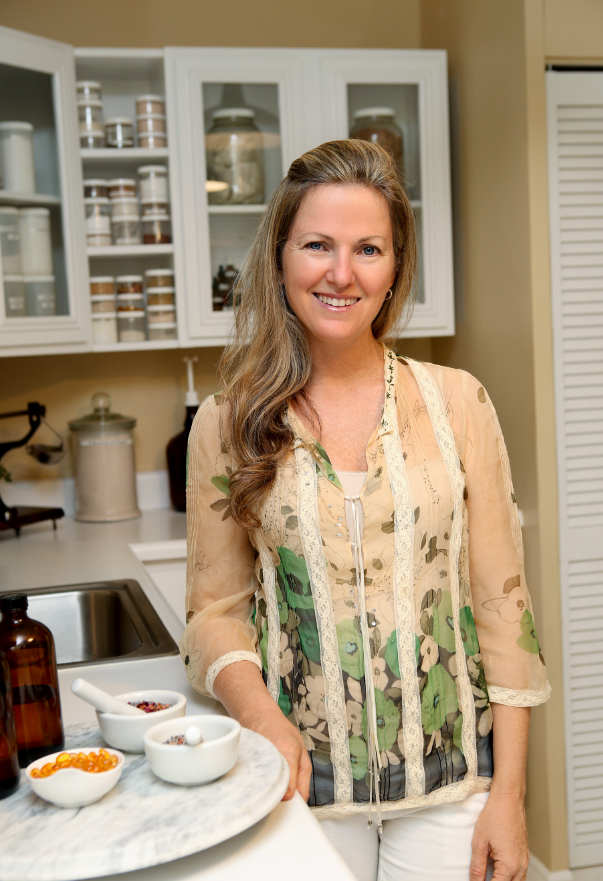 In the pantheon of beauty editor-hoarded products, Tammy Fender's skincare items make the shortlist. The aesthetician became known for her signature facials, post-op healing treatments, and customized services after opening her Palm Beach atelier many years ago. Her signature skin care products were created to address the individual needs of her devoted clients, inspired by the ancient tradition of healing medicine. She certainly knows a thing or two about a thing or two, so I tapped Tammy for her five rules for life. Here they are, in her words.
1. Take a holistic approach.
I never stop at skin deep. Approaching wellness from a holistic point of view brings every aspect of radiant good health into balance—the physical, emotional and spiritual. And allowing that broad perspective into every area of life has the power to reveal our deepest connections.
2. Go slow.
I often remind my clients that nothing worthwhile happens overnight, no matter how much we wish that were true. However, slowing down to cherish the moment can bring a dignified beauty and peace to the daily rhythm. And, of course, it's amazing how quickly things do happen when you are enjoying your life and your routine.
3. Let your smile shine. 
I like to call the smile nature's best beautifier. A simple smile can ease fine lines and habitual tensions while subtly strengthening lifting muscles, and releasing endorphins that brighten the mood.
4. Cherish nature.
For me, nothing heals the body or the heart like connecting with nature, whether I take a walk through my garden, or create a healthy salad for my family, or when working with the incredibly pure energies of the botanical remedies I use in my skin care formulas. Every day I am awed by the plant kingdom and its capacity to heal.
5. Be you
Our culture has put so much emphasis on looking young, but for me aging gracefully is true beauty. Feeling confident with yourself shines from within. I have clients who are in their 80s, and looking into their eyes I feel that they are among the most beautiful women I know.
Thanks, Tammy! Stay tuned for more Five Rules installments. Plus, read Alex Dickerson's, Lindsay Ellingson's, and Grace Atwood's Five Rules.
 "Five Rules," is a series on Rouge18 in which I ask others to share their five rules for life about anything and everything. You can learn a lot about a person by reading which five things govern their actions, no?