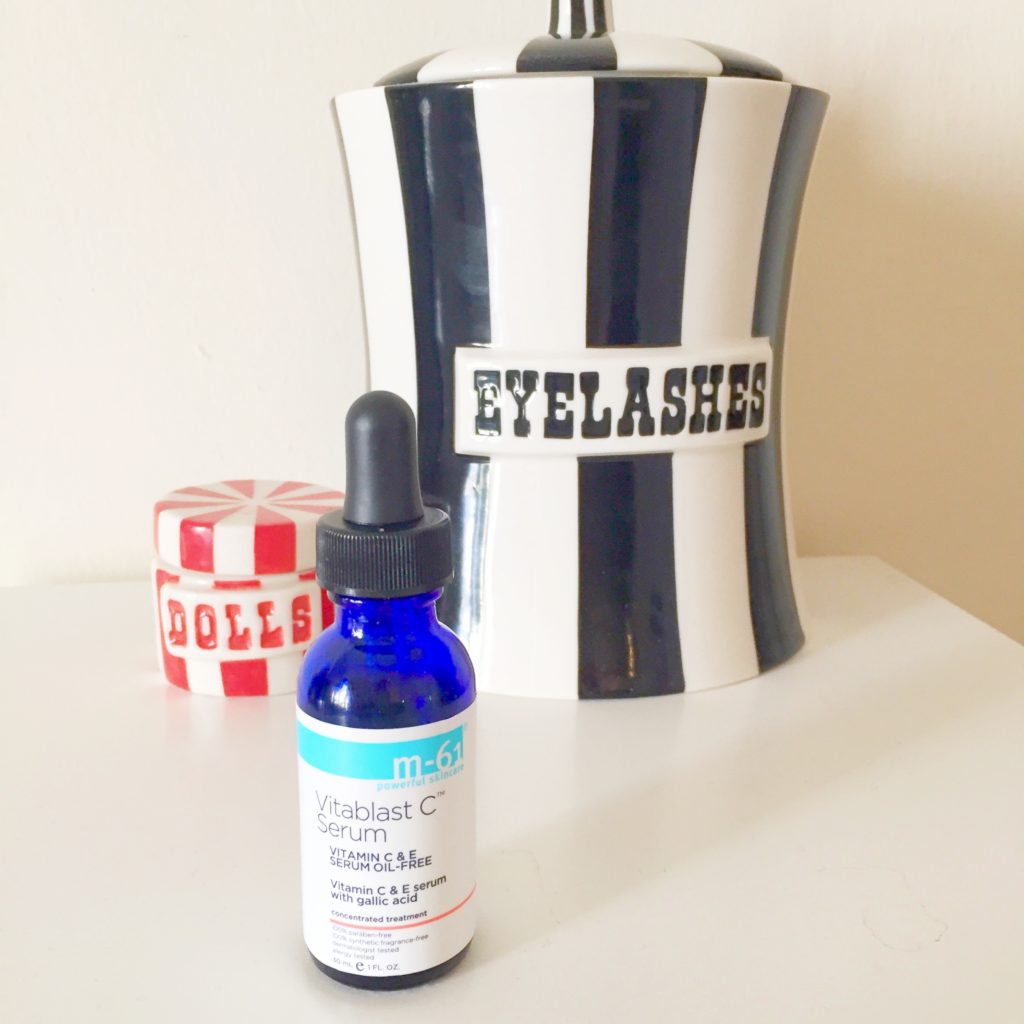 As a francophile, gallic anything thrills me, but it wasn't until I tested this super smoothing serum that I knew that gallic acid would change my skin for the better in a matter of weeks. M-61 Vitablast C Serum is Bluemercury's house brand and CE Ferulic fans will recognize the slight "hotdog" smell, but its translucent amber liquid is different for the consistency of Skinceutical's iteration. And don't worry: The scent dissipates in minutes. This treatment brightens, smooths texture and clarifies and a little goes a long way. I started out using it only in the mornings, but I've been mixing it with self tanner and slathering on my face in the evenings as well and I'm loving the results. Few serums make it into my daily lineup; I'm more of a moisturizer and SPF only kind of gal, but this one warrants a longterm relationship. It's oil-free, so it never breaks me out but it always imparts radical levels of radiance.
Snag it for $92 on bluemercury.com.
What's your serum stance?