I'm walking in the spider web… leave a message and I'll call you back after I follow this super cool nail art how-to courtesy of Jin Soon.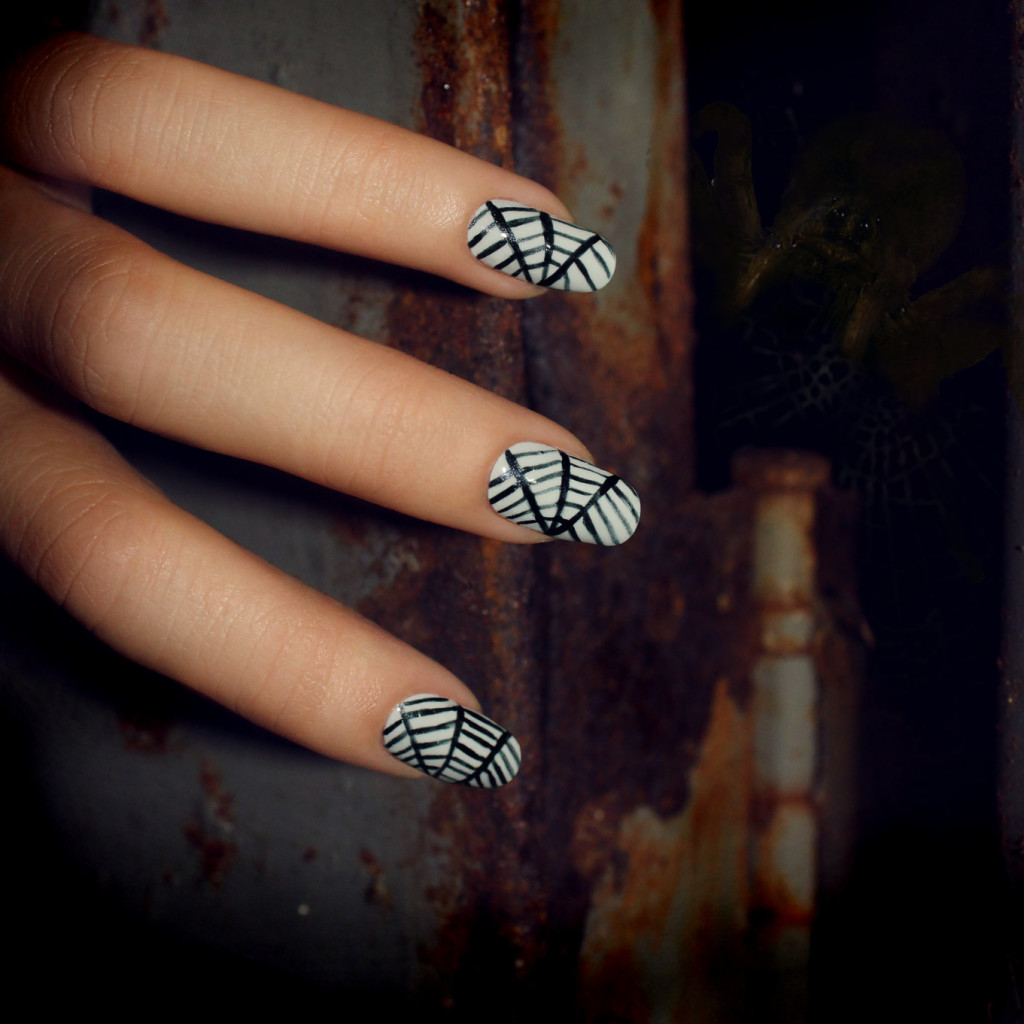 Step1: Apply a top coat like JINsoon Power Coat.
Step 2: Apply 2 coats of JINsoon Kookie White.
Step 3: Using a striping brush draw 3 lines outwards from the center of the side of the nail using JINsoon Nocturne. Starting from the inner corner connect them to form the individual strands of the spider web.
Step 4: Apply a top coat like JINsoon Top Gloss to finish the look.
What do you think of this nail effect?