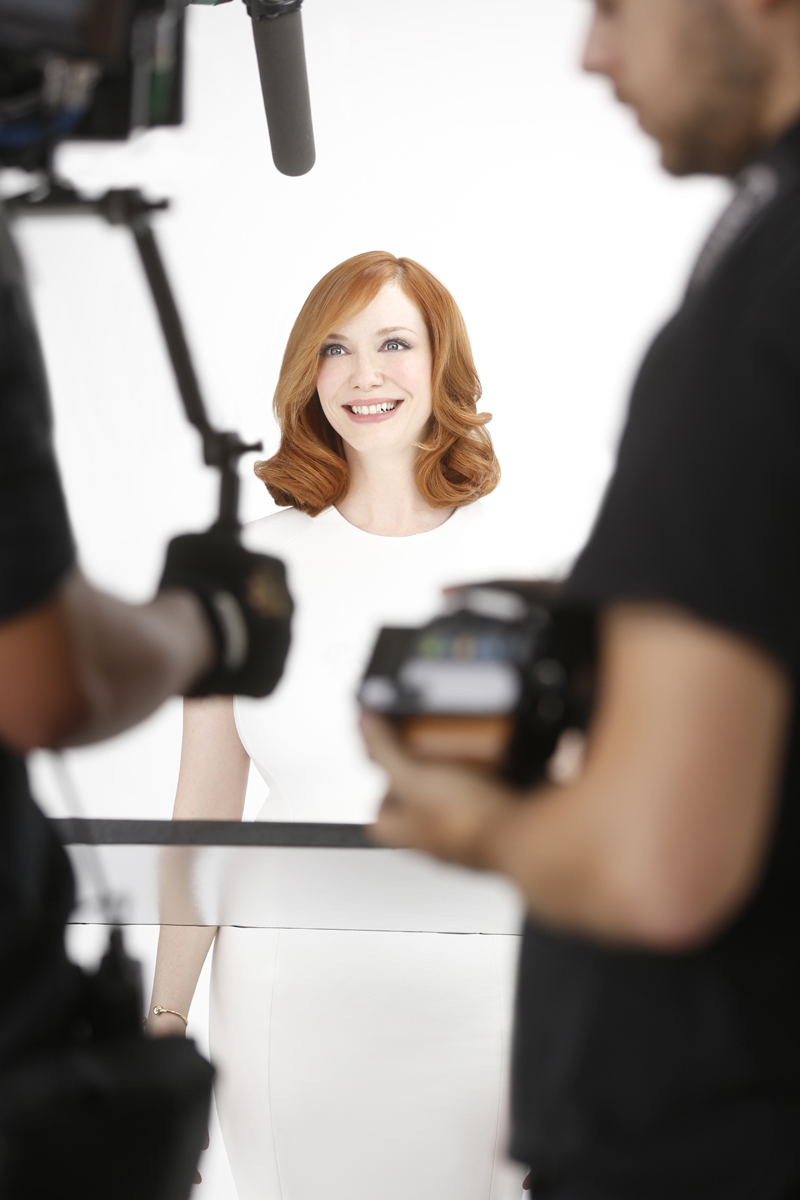 Speaking of hair color, know whose looks great in any light, including da club circa 4am? Christina Hendricks, and she and her famed red locks are Clairol Nice 'n Easy's new Hair Color Ambassador. The Mad Men starlet will appear in ads starting in January 2015 to inspire women nationwide to "shift a shade" to find their true, natural-looking hair color, just as she did with Nice 'n Easy years ago.
Here are some fun facts about Christina and the partnership: 
Christina wasn't born a redhead, though with Nice 'n Easy hair color, it's often believed to be her own.  Naturally dark blonde, she was first inspired to color her hair by Anne of Green Gables — another of the world's most iconic redheads. 

Christina shifted to red early in her career for an Italian editorial piece using Clairol hair color for its natural-looking results. She chose to stick with the brand ever since!

Her hair color resulted in her landing the biggest role of her acting career to-date: "Red" AKA Joan Holloway in Mad Men.

While the title "Hair Color Ambassador" is new to Christina, she is no stranger to the brand. She was a model for Miss Clairol in the 90s and always keeps her Nice 'n Easy shade in her beauty box for easy touch-ups. 

She applies Nice 'n Easy 6R Natural Light Auburn herself at home.

Clairol and Christina are encouraging women to shift a shade to find their true hair color, just as she did with Nice 'n Easy.
What do you think of this partnership? I think it's PERFECT for Christina. No one's ravishing red is more recognizable on earth.