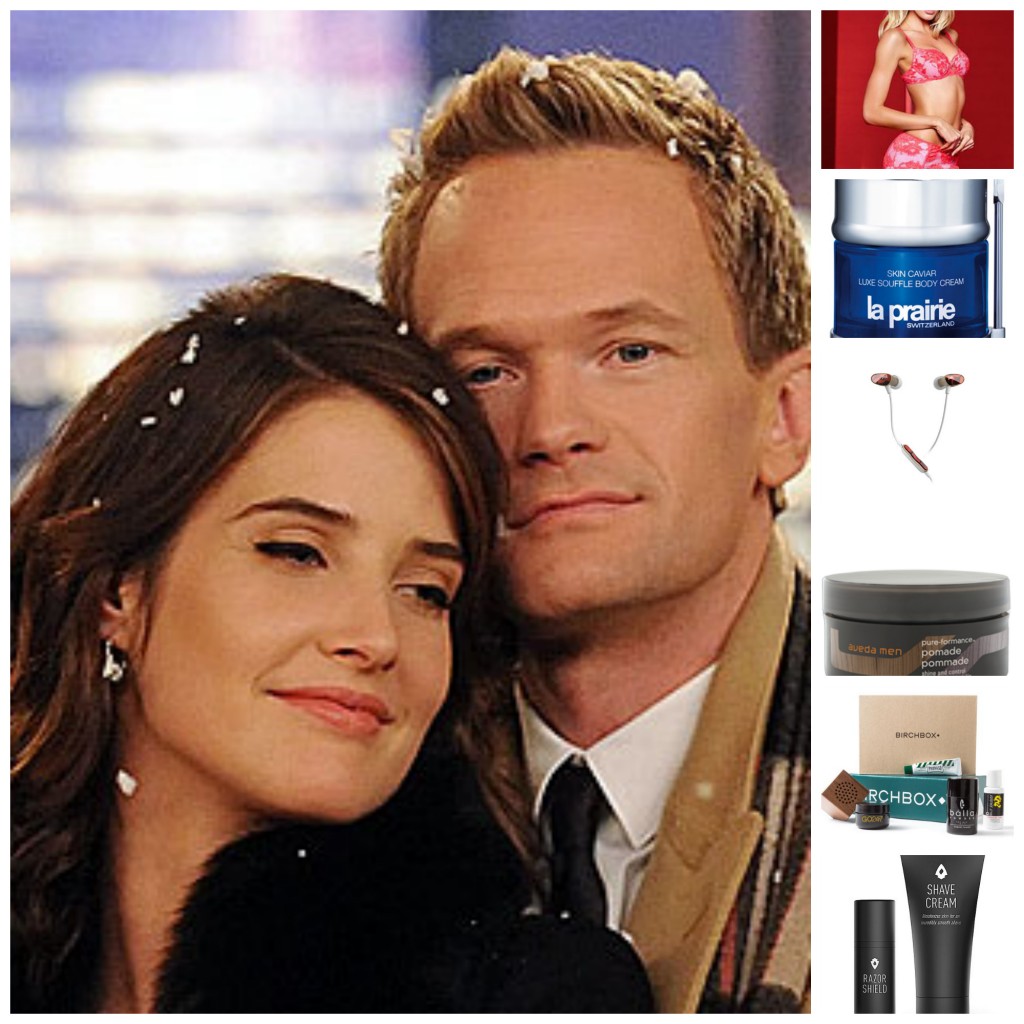 FINE, I'm still a fan of Ted and Robin, but the Barney and Robin vibe is growing on me, perhaps because I've been experiencing their wedding in Farhampton the entire season thus far of How I Met Your Mother. I like that neither is too saccharine, but when one does something special for one another, it's actually flawless, despite inspiring all the feelings. Here, a Barney and Robin-inspired gift guide for newlyweds.
For Her
Nue Era Headphones ($100)
These small, sculpted headphones are designed for comfort and boast 6 different sized ear tips for a bespoke fit. The tortoise finish is so chic for drowning out the sounds of the strange people on the streets Robin has to encounter on her way to her morning show at the crack of dawn.
La Prairie Skin Caviar Luxe Souffle Body Cream ($300)
Robin's on TV, which means she's patently not allowed to age. You know that. The best ammo in this guerrilla war? La Prairie. It costs the earth, but the goal here is to buy something for your valentine for which she wouldn't typically spring, right?
Victoria's Secret bra and panty ($55 & $22)
VS has lingerie on lock, you know this. Hook her up with a new demi cup and matching panty and enjoy this gift for BOTH of you.
For Him
Birchbox Man Subscription ($195 for 12 months)
Dudes get larger size items and cool tech and miscellaneous additions like bottle openers and headphones. Groom your groom!
Aveda Pure-formance Grooming Clay ($23)
The best way to keep his strands under control without going too Brill Cream/Mad Men but also not too haphazardly hipster.
Hyd For Men Razor Shield & Shave Cream combo ($25)
Ensure minimal stubbly situations piercing your face when he gets handsy AND fresh with this smooth-skin combo.
What are you buying for your sig other for V-Day?