Avon's introduced totally adorable bright summer Rodeo Wraps Bracelets boasting a crocheted, satin-finish adjustable chord with rhinestone accents in a full-on spectrum of hues, the likes of which have not been together since Muppet band Dr. Teeth and the Electric Mayhem was in full effect.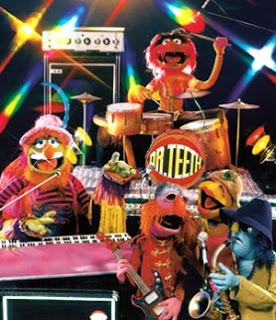 Electric Mayem
The best part? They're super easy on your wallet. Score 1 for $10. Not enough? Well, in the sage words of Janice, "Look mother, if I want to live on the beach and walk around naked…" OR buy every color of the rainbow, it's even more economical: 2 for $14 or 3 for $18. Fer sure! This is Glamerica; buy as many as you like.
Get one or a wristful at avon.com.
Disclaimer: This post was sponsored by Avon, but all opinions herein are my own.
Like this post? Don't miss another one!
Subscribe
via my RSS feed.