Terrie V. Owen
Are we all loving
Mad Men
this season or what?
Megan Draper
's sultry singing and cat-eye.
Sally Draper
's glamazing nightgowns (seriously, I want to raid her nightie drawer). The
Sopranos
-inspired subplots.
Don
, who's sexy even whilst he battles TB or WHATEVER is taking him down this week. Fat Betty Francis, who still manages to have a fierce mane. Newly single Joan Holloway's icy delivery telling Greg to make himself scarce. It's EVERYTHING. The show's ALWAYS bringing its hair and makeup A-game, and I scored an exclusive interview with the lead stylist for the show,
Terrie V. Owens
. Read on to find out how she researches the
Mad Men
era's aesthetic, her favorite products and how she achieves such major volume at the crown. 
A scene from the most recent episode.
Beauty Blogging Junkie: Can you tell me a little bit about yourself?
Terrie V. Owen: I live and work in LA and I've been a hairstylist for almost 25 years. Starting in salon work, I met a client who was a producer doing touring Broadway shows, which is where I started out. Theater is fantastic training for hair and makeup people. From there I went on to work on TV soap operas, sitcoms and dramas, which then led to film work . It has all sort of happened organically, and meeting the right folks at the right time,doing a great job, having a positive attitude, and generally, like Woody Allen famously said, just showing up!
BBJ: What is most exciting and most challenging about working on Mad Men?
TVO: One of the more exciting and challenging things about working on a period show like Mad Men is getting a script, collaborating with the creator of the show, makeup and costumes, the director and the actors, on how the look of the character affects the overall mood of the scene. For example, the writer wants to show a feeling of uneasiness, struggle or uncomfortable in their skin and we can help portray that as hair and makeup artists. I love to help portray a feeling with the appearance of the actor. Its subtle but it affects the overall mood of the scene.
BBJ: What do you like most about creating a look from such an elegant time period?
TVO: I really love creating period hairstyles, creating a character, almost giving it its own back story. Why does someone get up in the morning and do that to themselves? What are they trying to say about themselves?  Hair really does say a lot about a person. On a show like Mad Men it's a big team effort, nothing is arbitrary and everything has a subtext. With hair and makeup and wardrobe it's no exception. For example when Joan wears an overtly sexy outfit to the office, she is doing that for a reason!
BBJ: To what extent do you work with the head of costume design and Lana
Horochowski, head of makeup?
TVO: On Mad Men, it really takes a village. The head of Makeup, Costume Designer and I have meetings with the creator of the show, the writer, director and producers to discuss all the looks. This includes all the folks who are involved with the props, set design, cinematography, atmosphere, etc. Nothing is left to chance. We all work together to create a unified cohesive look and there is no margin for error. Everyone works very hard on their research and accurateness for the time period. We often reference real people and real events of the year during which we are shooting.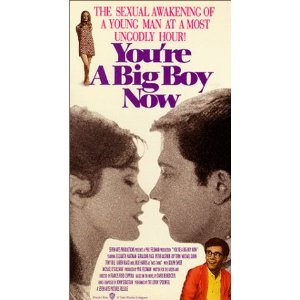 BBJ: What movies/television shows either from that era or about that era inspire you?
TVO: Some of the films I referenced for the year 1966 are Francis Ford Coppola's You're A Big Boy Now, Fellini movies, and countless street photographers, fashion magazine and news events of the time period.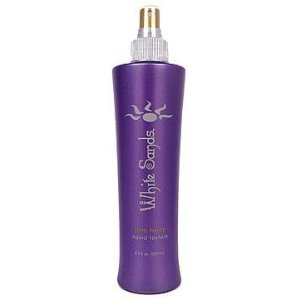 BBJ: What are your methods for achieving such fantastic volume at the root?
TVO: I'm a big fan of White Sands Liquid Texture Thermal Styling Spray, hot rollers, Marcel curling irons, a lot of teasing, wigs and hairpieces. Often, the hair of an actor is actually a wig.
Davines Love Shampoo
BBJ: What are your top three favorite products? 
TVO: My favorite products right now are the aforementioned White Sands for setting and hold, Bumble and Bumble has great gels, and I love Davines shampoos and conditioners, absolutely the best!
If you can master a good clean hair set all over the head with a 3/4 inch curling iron or small hot rollers, you can do almost any period hairstyle. I like to tease each section of hair BEFORE I curl it: it infuses incredible volume.
BBJ: What is your dream job?
TVO: I feel like I've had my dream job my whole career;  I move from show to show and each one represents its own unique challenge. I'm always creatively satisfied and I am pushed to do my best. I hate to be bored! I love working and keeping busy.
BBJ: What are your top three hair tips?
TVO: I believe you need a good foundation to work with, so, keep your hair as healthy as possible, trim your hair on a regular basis even if its very long and use high quality hair shampoo and conditioner. The best you can afford. Also, (remember shampoo is for your scalp, conditioner is for your hair, so buy accordingly) and find a stylist that you love and trust.
BBJ: That's a great point about conditioner! What's next for you? What are you going to be working on?
TVO: I will be starting another TV show soon, Californication, and a film in the summer.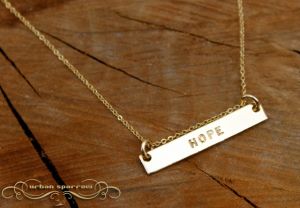 Hope necklace, available at shopsparrowla.com.
BBJ: What do you like to do when you're not doing hair?
TVO: When I'm not working I enjoy some much needed fun in the sun, and travel with my husband and two kids. I'm a BIG crafter and I make a lot of sewing and knitting projects with my kids. I like making hair accessories, clothing and jewelry. I'm a frustrated fashion designer so I also have a children's lifestyle boutique called Sparrow, where I sell some of my things along with other local Los Angeles designers clothing, toys and jewelry. you can see it at shopsparrowla.com.
Love! Thanks so much, Terrie! Can't wait to see your next follicular oeuvre on Sunday's Mad Men episode.
Like this post? Don't miss another one!
Subscribe
via my RSS feed.