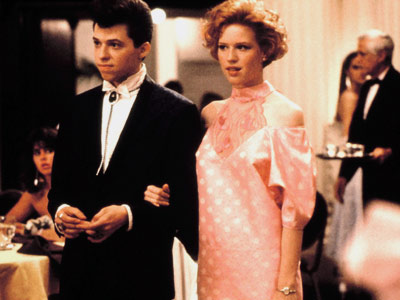 Finest Hour Week continues, dollfaces!
PixiGlow Pirouette Pink
In the spirit of one of the greatest prom scenes in LIFE, let's give Pretty in Pink a well deserved shout-out, shall we? A spry Andrew McCarthy (P.S. He's a TRAVEL writer now, can you even?) the adorable Duckie, Molly Ringwald in her prime rocking the prim hue we all know and love, PINK, at the PROM in her homemade gown. Pink gets a bad rap for its inherent cloying Barbie and Pepto-bismol associations. It's not easy to be a blonde and wear the shade without looking like a parody of yourself. And Pixi's Petra has NAILED the formerly prissy color with aplomb. In her 2012 spring collection for Target, the best pinks I've seen in my LIFESTYLE punctuate a perfectly promenade-worthy set of turquoise, coral, red, purple and greige polishes.  Read on…

My favorites? The Tinkerbell-decorated PixiGlow Pirouette Pink bottle, which shimmers slightly with fairy dust (seriously, pearlescent powder in a gleaming white is suspended in the bright pink lacquer) and Paradise Pink, a pink/purple hybrid that's made for displaying on your digits at prom.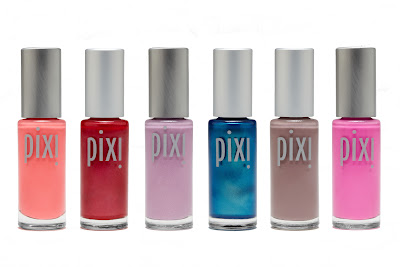 Coral Cabana, Fresh Red, Luminous Lilac, Metallic Mermaid, Mink Gray, Paradise Pink
Real Rose, Opal Sheen, Summer Pink, Very Violet, Vivid Coral
The Pixi Nail Colour Collection retails for $8 each at target.com. 


Like this post? Don't miss another one! Subscribe via my RSS feed.