The What's On Your Vanity Series showcases a single beauty item an industry insider loves because it's effective, but also she feels she must keep out on top of her vanity because the gorgeous packaging 
must
 be displayed.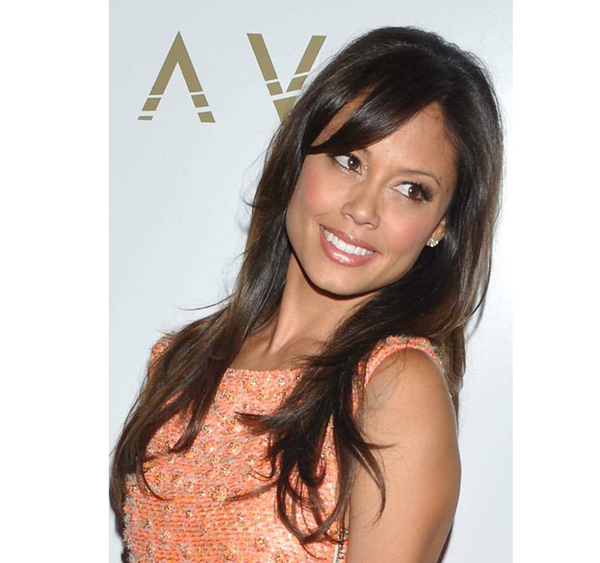 Vanessa Minnillo, AKA the new Mrs. Nick Lachey has a mane of which to be criminally jeal (and I am, trust–she swings it around in a manner that's, well, unwarranted for anyone other than herself or MAYBE a Kardashian.) Also, she's so pretty, it's STUPID. The secret to her hair success? Nioxin DiaMax with HTX. As Vanessa's the new spokesperson for the brand, I had the opportunity to catch up with her and ask her about her path back to sultry hair, whom she follows on Twitter, and of course, What's On Her Vanity. Check it.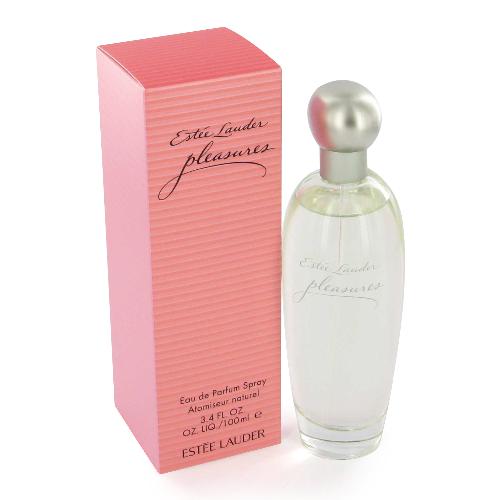 On her vanity: "I find a bunch of cute perfume bottles as a decoy, but I only use Pleasures by Estee Lauder, so that remains on my vanity. I keep my lotion out with a bottle of Pleasures and a picture of Nick  when he was 10 and he's so cute in it. It's so cheesy that it's adorable, so I keep that out, too. I also have a ring holder and a jewelry tree for the pieces that I rotate day to day. Everything else goes in the closet in a box. The dainty little necklace or cute bracelet that I wear all the time."
How did Vanessa initially become aligned with Nioxin? Her stylist Betsy Reyes, whom she's known almost ten years dating back to her initial MTV debut. Says Vanessa, "I took for granted how she took care of my hair–backcombing, irons, etc. She did it so carefully, knowing the effects that extra mile would have in  a week, month, year from then." She wanted it to have longevity, explained Vanessa. "We did three different 'dos a day." Then Vanessa moved to LA, turned 30 and "felt like things were falling apart," with regard to her hair. "I was balding over on the left side of my hair," she remembered.  "I first noticed it in my Wipeout audition tape. You shoot the show outside in direct sunlight, so it was totally obvious. I thought, I'm this girl now, I have to worry about this. You start having a personal battle with yourself. Hair is not the only confidence booster I have. But I admit, it's a big part of my personality." Vanessa, I so feel this. I'm so vain about my mane, I think EVERY song is about me.
Betsy (now Nioxin's Celebrity Hairstylist Ambassador) had been working with Nioxin, was incredibly impressed with the results of DiaMax, to the point where she used it on herself and her brothers. "She had to change her brother's haircut because his hair had gotten so much thicker from the product, " remembered Vanessa. "So I trusted her to try it for my wedding. I researched it and there's so much crossover ingredientwise with skin care, so I felt comfortable with it."  Vanessa reported that the results are immediate and on the fourth day using it, her mane was nearly restored to its former glory. "I felt as if I had a real foundation back to my hair, without needing to DO much to it." You can purchase DiaMax this month in salons nationwide, retailing for $50.
Vanessa's three best beauty tips she's gleaned from working in the industry? 1. "Not bleaching your hair–it's not the only way to color or to lighten. You get breakage and damage. It's a quick fix, but not good in the long run."  2. "Sunscreen, I wear it every day. I can burn, though people typically think I won't, but I even blister-burn if I go on vacation." 3. "Hydration."
Vanessa follows 101 people on the dot on Twitter. Her faves? "David Spade, he's a random funny. Alyssa Milano has cute stuff as well as informative. She's the most active and informative. Nick, obviously. Colin Hanks (son of Tom, obv). Damien Fahey, my old partner in crime at MTV is so funny."
What's spinning on Vanessa's speakers? She's obsessed with Pandora. "This morning I put on "Pumped Up Kicks" and it took me on this path where it introduced me to so many other things. The last album I bought because of Pandora is Michael Buble's Let It Snow. It's great around the house/cleaning music."
Thanks, Vanessa!
Like this post? Don't miss another one!
Subscribe
via my RSS feed.