This post is sponsored


Fictionary is a column showcasing beauty- and holiday-related words that don't exist, but should.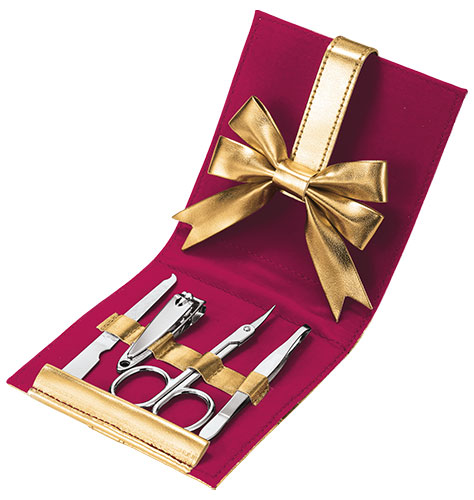 Avon Holiday Beauty Essentials: $7
Isn't it always the case that at the eleventh hour, you find yourself gift-less at 10pm, on your way somewhere sans hostess gift OR some incredibly generous slash life-ruining delight of a human has gifted you with a lovely present and you, having had no idea, have nothing with which to reciprocate? That's why a stockpile of gIFts: presents for just-in-case situations. And you and I both know they occur. You needn't spend the earth on them, but they must be functional and fun. These three sets from Avon are all under $10 and will delight your recipient so much, they'll never know they're on the receiving end of gIFt.  
This Avon Holiday Beauty Essentials Kit (pictured above) includes small scissors, clippers, a nail file and tweezers all wrapped in an adorbs felt case. At $7, buy one for yourself, as well.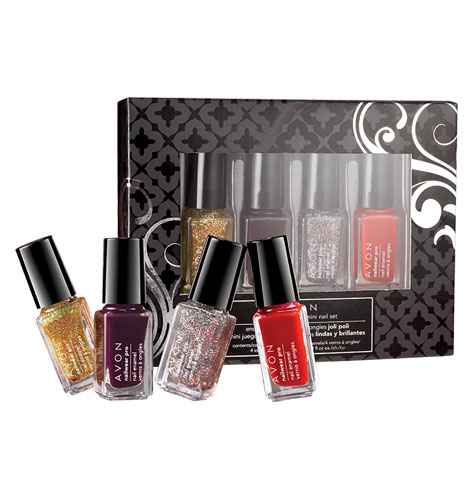 Avon Pretty Polished Mini Nail Set: $8
Avon's Pretty Polished Mini Nail Set features fun New Year's Eve shades in varying finishes and hues in small bottles so she'll be inspired to switch up her look on a regular.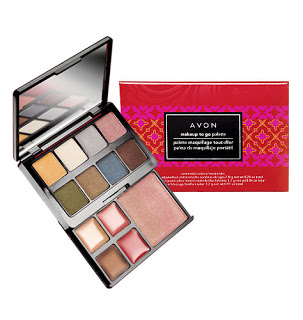 Avon Makeup To Go Palette: $10
The Avon Makeup To Go Palette boasts eight shadows, one blush and four glosses to keep a gal looking polished and pretty on the go. She'll appreciate the oversized mirror for on-the-fly furtive face glances. As Mary Poppins once sagely said, "I much prefer seeing all of my face at the same time." You can't blame her.
Tell me: Do you hoard gIFts?
Like this post? Don't miss another one!
Subscribe
via my RSS feed.