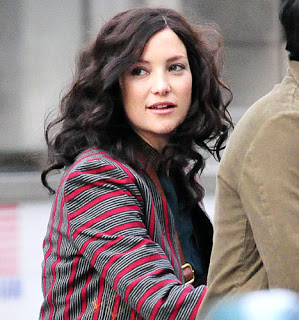 This better be a wig for a role. Remember Alex & Emma, Kate Hudson? Well, neither does anyone else but Luke Wilson and me. But a brunette hairstyle is just… not your best look.
It's like someone put her away and left the hypothetical cap off of her bubbly effervescence everyone's always talking about in every interview with her. Flat.
Like this post? Don't miss another one! Subscribe via my RSS feed.