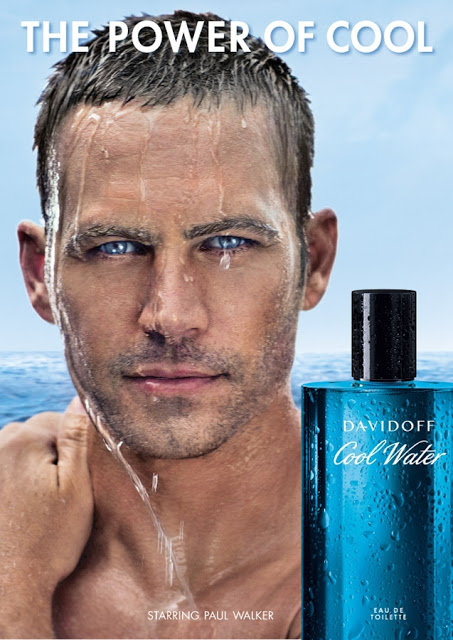 Seriously? Who other than Shamu looks that good wet?
Man, it's not often a New Yorker will admit to being criminally jeal she's not living in Los Angeles.
But when I scored an invite to an event on the west coast to interview the sexy, fast, furious, etc. Paul Walker, the new face of everyone's boyfriend in high school's fragrance (Cool Water), I just about sobbed into my Pumpkin Spice Latte.
Because I love my gal Jamie Stone in sunny California, I asked if she'd mind terribly attending the event to cover it for BBJ. Naturally, she deigned to fit it into her sched, and here we have her guest post in which she covers Paul's must-have grooming item. Behold:

When my girl Amber emailed me and asked if I wanted to interview Paul Walker for his new Davidoff Cool Water cologne campaign, my first reaction was totally not normal. To be exact, my reaction was a squealing giggle…in public. For anyone living under a rock, Paul has been in numerous teen classics like "Varsity Blues," "She's All That," and, of course, "The Fast and the Furious."
So what did I ask him? Well obviously, "what products do you use"?
The answer: Dr. Bronner's Magic Bar Soap in Peppermint and Eucalyptus. That's it! "I'm out the door in five or 10 minutes…I just get up and go," said Walker. "I'm a water guy…my hair doesn't need shampoo or conditioner and I really like Dr. Bronner's cause you can wash your clothes with it, wash yourself…and I like the smell of both the Peppermint and the Eucalyptus."
There it is ladies, Paul Walker smells like a minty koala bear that wears Davidoff Cool Water.
–Jamie Stone
Like this post? Don't miss another one! Subscribe via my RSS feed.