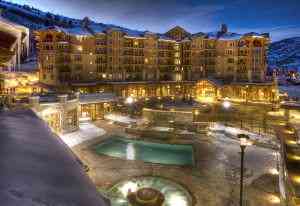 This past weekend at The Sundance Film Festival 2011, L'Oreal Paris put us up at the rustic-chic Hyatt Escala in Park City, Utah. Set away from the downtown area of the city, this new hotel boasts charming mountain-view balconies, sick amounts of space and multiple electric fireplaces (my favorite part of the experience). This city gal was a little scared of the spacious, remote enclave aspect of it all (the decor of the joint reminded me of the house in Scream where many of the characters meet their respective dooms) when coming home late at night. But the service was wonderful, there's a shuttle that takes you to most locations of Park City throughout the day and it's perfect for ski enthusiasts. I saw many, though I am not one myself.
Check out the video below for a tour of my room.
The site I mentioned is Sushi with my Girls. It's my new fave site.
Love,
Linds
Like this post? Don't miss another one! Subscribe via my RSS feed.