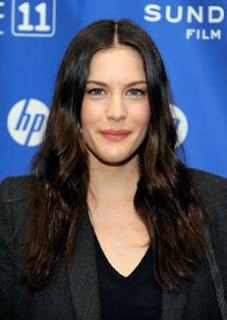 This just in…
Creighton Bowman created Liv Tyler's hairstyle for the premiere of her new thriller The Ledge at Sundance last Friday.
 "On towel dried hair, I applied Condition Naturelle by Leonor Greyl from root to end, combined with the new Leonor Greyl Lait Luminescence Bi-Phase detangling milk. Using a blow-dryer on a low setting, I wrapped her hair around my fingers, creating soft natural waves. Once fully dried, I used a couple of drops of Serum De Soie Sublimateur to finish her style with lots of shine and total frizz control."
Like this post? Don't miss another one! Subscribe via my RSS feed.